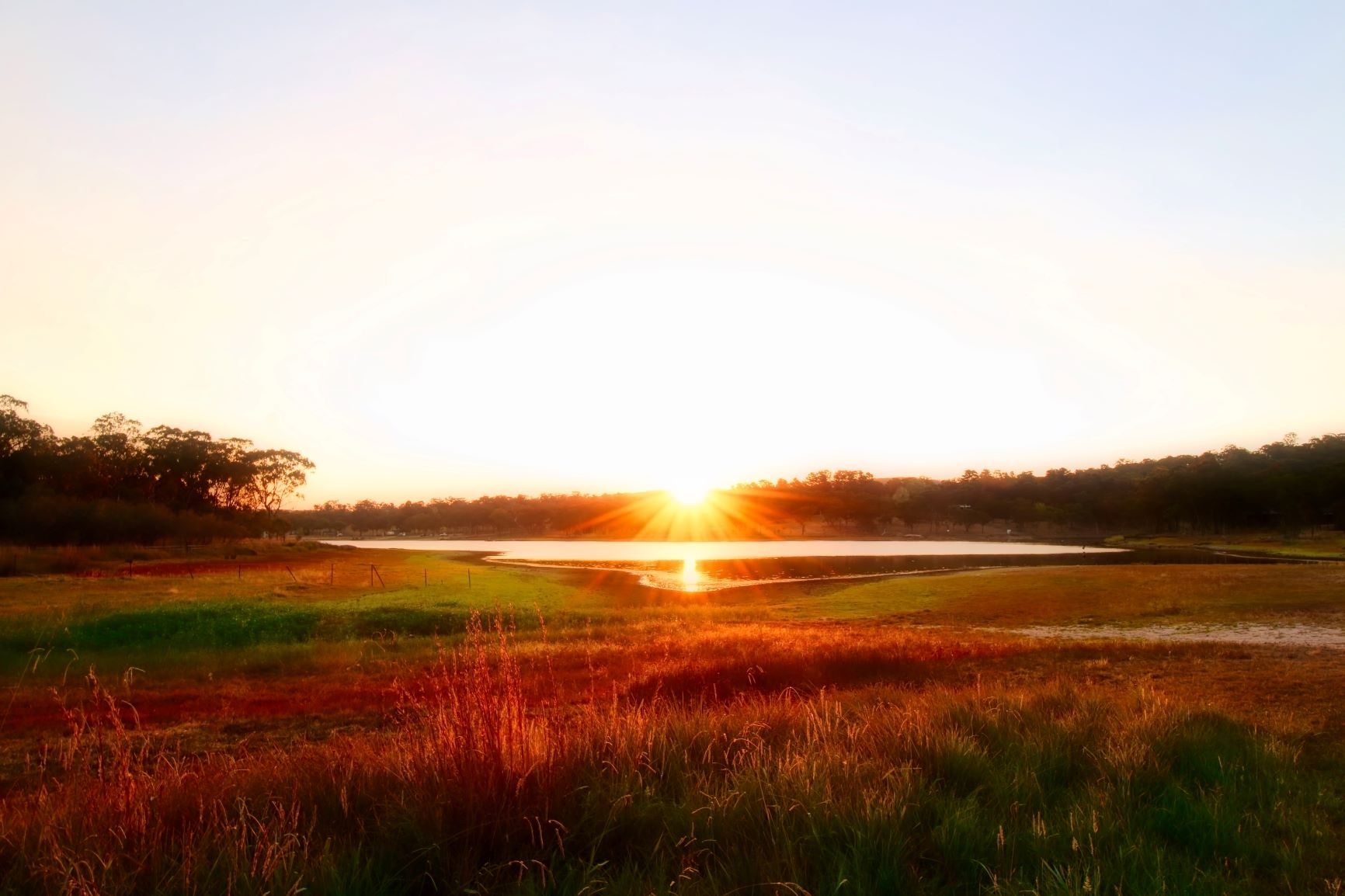 One thing places like the Gold Coast, Cairns and The Whitsundays have in common is lots of tourists. If you prefer to enjoy your Queensland holidays without a beach or serene gorge full of tourists, we've got a few 'off the beaten track' holiday destinations for you.
Queensland holiday spots off the beaten track
Radical Bay, Magnetic Island
If you want to go completely off the beaten track, then Radical Bay on Magnetic Island is for you. Magnetic Island is a mere eight kilometres off the coast of Townsville, a favourite escape for locals and tourists, but Radical Bay is a lesser-known spot on the island.
You'll need to walk three and a half kilometres to Radical Bay from Horseshoe Bay but oh is it worth the effort when you get there. You'll experience the magnificence of the sweeping bay, towering hoop pines and massive time-worn granite boulders. Pack a picnic, snorkelling gear and other supplies because there's literally no services at Radical Bay, and just enjoy the serenity when you arrive.
Mudjimba Beach
A lesser-known spot than its popular Sunshine Coast counterparts, Maroochydore or Alexandra Headland, Mudjimba is a sleepy seaside suburb with a river, café, bakery, restaurants, convenience store and what locals argue is Sunshine Coast's best beach – Mudjimba Beach. The beach is hidden behind the backstreets and when you find it, it will greet you with perfect waves, clear blue waters, golden sand and the opportunity to kayak to Mudjimba Island and do some snorkelling. Even better, it's a patrolled beach.
Tangalooma Island
It's easy to forget that this amazing island is so close to Brisbane when Gold Coast and Sunshine Coast beaches are so accessible. When you arrive at Tangalooma on the ferry from Brisbane, you'll be amazed that such a beautiful location exists so close to a capital city. The colour of the water is amazing here, you can swim, snorkel, feed dolphins, bushwalk, kayak to the shipwreck, experience the thrill of sandboarding on the dunes or relax at the Tangalooma Island Resort.
Cylinder Beach, North Stradbroke Island
Another relatively hidden gem off the coast of Brisbane is Stradbroke Island, or as the locals call it, Straddie. You can access North Stradbroke Island via Ferry from Cleveland on either a vehicle ferry or water taxi. Stradbroke Island is quite sleepy, even in busy periods it is laid back. One of the best beaches on Stradbroke Island, located between Cylinder and Home Beach Headlands, is Cylinder Beach. Cylinder is a pretty little cove with crystal clear, calm water. North Stradbroke Island is inhabited and has a handful of convenience stores, petrol stations, cafés, pub, great gelato at Point Lookout and a coffee and juice van comes to Cylinder beach. There is a mixture of accommodation types here including holiday homes and apartments, cabins and camping.
Carnarvon Gorge
Located between Roma and Emerald, Carnarvon Gorge is a literal oasis amongst the parched surrounds of Central Queensland. Strolling through the Gorge will find you taken back in time through the apparent natural and cultural heritage of the surroundings. Trees, shrubs, ferns; many remnants of cooler and wetter times. Rock art on sandstone is a reminder of the Aboriginal people's connection with the gorge. If you're quiet, it's almost like the gorge is talking to you.
Camping at Carnarvon Gorge is an unforgettable experience, hearing the sounds and smelling the smells of the national park. You can also stay at the Takarakka Bush Resort or the Carnarvon Gorge Wilderness Lodge.
Stanthorpe
Located in the Granite Belt and a two and a half hour drive from Brisbane, Stanthorpe is one of Queensland's favourite destinations for wine and cooler weather. Its unique microclimate means that more than just grapes are grown here, you'll find produce including stone fruit, apples, pears, figs and olives. Forget Melbourne, Stanthorpe is the place to come for a foodie getaway. In addition to the wine and fruit, you'll find everything from cured meats, cheeses, jams, chutneys, vinegar and olive oil. Oh, and did we mention they have beer? With a number of micro-breweries in the town, it's a beer lover heaven, too.
Line up a holiday to Stanthorpe to coincide with one of their festivals; the biennial Apple and Grape Harvest Festival in March, the Food and Wine Fiesta, Markets in the Mountains and Snowflakes in Stanthorpe Festival (yes, it does snow in Stanthorpe on the odd occasion). There are some fantastic winery trail tours to experience, and beyond wine and food, Giraween National Park is worth the drive.
Although this is not an exhaustive list of offbeat Queensland holidays, they are some of our favourites to escape mountains of people, particularly when tranquillity is what you're after.