FIFO – for a lot of Queensland families, it's a four letter word.  Fly In, Fly Out (or DIDO – drive in, drive out) puts strain on marriages, economies and the FIFO workers themselves. So what if your family could move to Central Queensland instead?
Contemplating a move to central Queensland? Have you thought about FIFO?
It's true, FIFO jobs tend to be well paid and plentiful, so they appear, on paper, to be a great option for young families struggling to get on the property ladder, or just struggling in general.  While some families love it, the FIFO lifestyle isn't for everyone.  So what are your options when you're after employment in the mining or infrastructure industries – and the work is way out west?  Move to Central Queensland… or make the move to Western Queensland.  Here's why some families are choosing the outback lifestyle over the FIFO pressures!
Read our Central and Western Queensland Property Investment Report
As always, you should consult a financial advisor before making any property investment decisions.
Should you move to Central Queensland?  Further West?
If FIFO is a financial decision for your family, buying a property in Central or Western Queensland may be an option for climbing up the property ladder.  Plenty of Queenslanders do a "stint" in the Outback, could it work for you?  There's no denying that the properties in Central Queensland and Western Queensland are extremely affordable.  When compared to even the typical, affordable First Home Buyer areas in Brisbane, the move makes financial sense.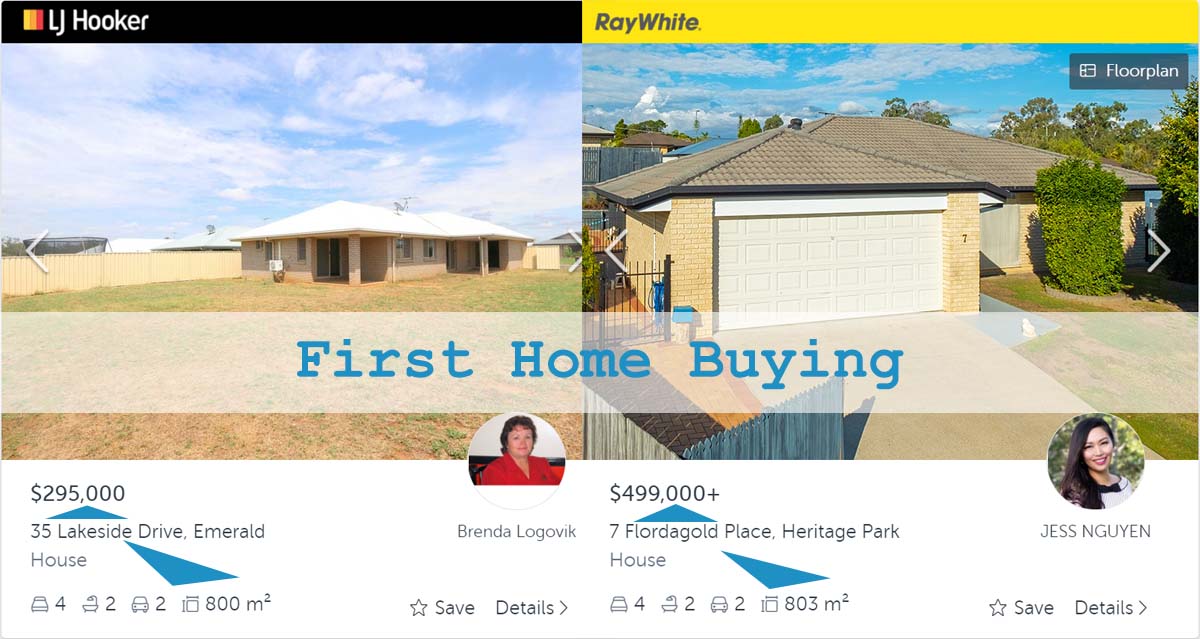 First Home Buyer Opportunities and Risks
For First Home Buyers, breaking into the property market is far, far easier in the regions. BUT, not all properties are good investments!  Despite your parents telling you to "buy land because God ain't makin' any more" not all property has a profitable future and the mining regions are especially high risk.
The current mining downturn means that there are bargain basement properties to be snapped up all over Central and Western Queensland.  There's a reason they're bargain prices though, some of these towns are running the risk of becoming ghost towns.  Your first move is to check property price projections and the health of the local economy.  Towns that rely heavily on a single major employer (usually a mine) are riskier than towns that have industry diversity.
Expert Tip:  Talk to your bank.  Your bank will have limitations on lending for purchase in high risk areas.  If the bank won't lend you the money, chances are the financial future of the town is looking questionable.
Climate Factors
Droughts and flooding rains… Queensland's environment is dry yet unpredictable so it's best to look for a location that doesn't rely heavily on agriculture for financial growth unless it also boasts solid water infrastructure.
Tourism and Education Factors
While coastal regions boast a plethora of tourism based businesses to support their economy, western Queensland's tourism industry, while growing, is still slim.  If you're planning to someday sell your property, or even rent it out, choose locations where there is a university, TAFE college and tourism attractions.
Lifestyle Factors
It's fine to find a Central Queensland or Outback town that ticks all the investment and employment boxes but you still have to live there!  Are there good schools and opportunities for your kids?  Is there opportunity to do the things you enjoy (rivers, cinemas, live music etc) and will you be able to find a supportive community?  If you've got a young family, moving to the regions can be very isolating, especially if local friend and family make up your support network.  It pays to choose a location with a healthy local community.
Expert Tip:  For families, a great way to guage the community spirit and culture of your "short list" towns is to join their local Facebook communities.  You can see what really matters to locals and how harmonious the local culture really is.
Remember, there's nothing quite so powerful as an Outback sunset – something all Australians should witness.  You will find beautiful and exotic landscapes in Western Queensland.
Employment Factors
There's no point moving way out west only to find that your new employer isn't a great employer.  The Sustainable Built Environment Report  https://sbenrc.com.au/app/uploads/2014/09/P2.32_IndustryReport_WEB.pdf"target="_blank" rel="noopener" found that the FIFO lifestyle was a hard one for most families and made solid recommendations on how employers should handle the pressure on remote workers. It pays to ask the RIGHT questions at the job interview and even take a job as a FIFO worker initially to get a feel for the employer and workplace.
Try before you buy
Never simply choose to make the move before you visit the town and spend some time getting to know the culture.  Property investment projections are all well and good on paper but can't take into account the sentiment amongst locals.  This means the whole family.  While the FIFO worker may know the locals well enough, this move affects everyone.  It's time to hit the road and spend some time in your 'shortlist" towns as well as their neighbouring "hubs".  Check out health and education infrastructure, entertainment, shopping…everything it takes to raise a family should be within a few hours' drive if your family is to survive the move intact.
Is there a regional relocation grant in Queensland?
Nope. Unfortunately the NSW regional relocation grant that helped to cover the moving costs to central and western NSW does not apply in Queensland.  You can still use your first home buyers grant and duty incentives though, and with the 'bargain property prices' and stable employment opportunities in Central and Western Queensland, this can mean the property ladder is a simple step away.
Seek Financial Advice
Queensland Property Experts always recommends finding an experienced and knowledgeable financial advisor before making a big purchase decision.  Look for a financial advisor who specialises in advice for those who plan to move to Central Queensland or to Western Queensland.  The Queensland regions are a high risk investment but can be very rewarding too.