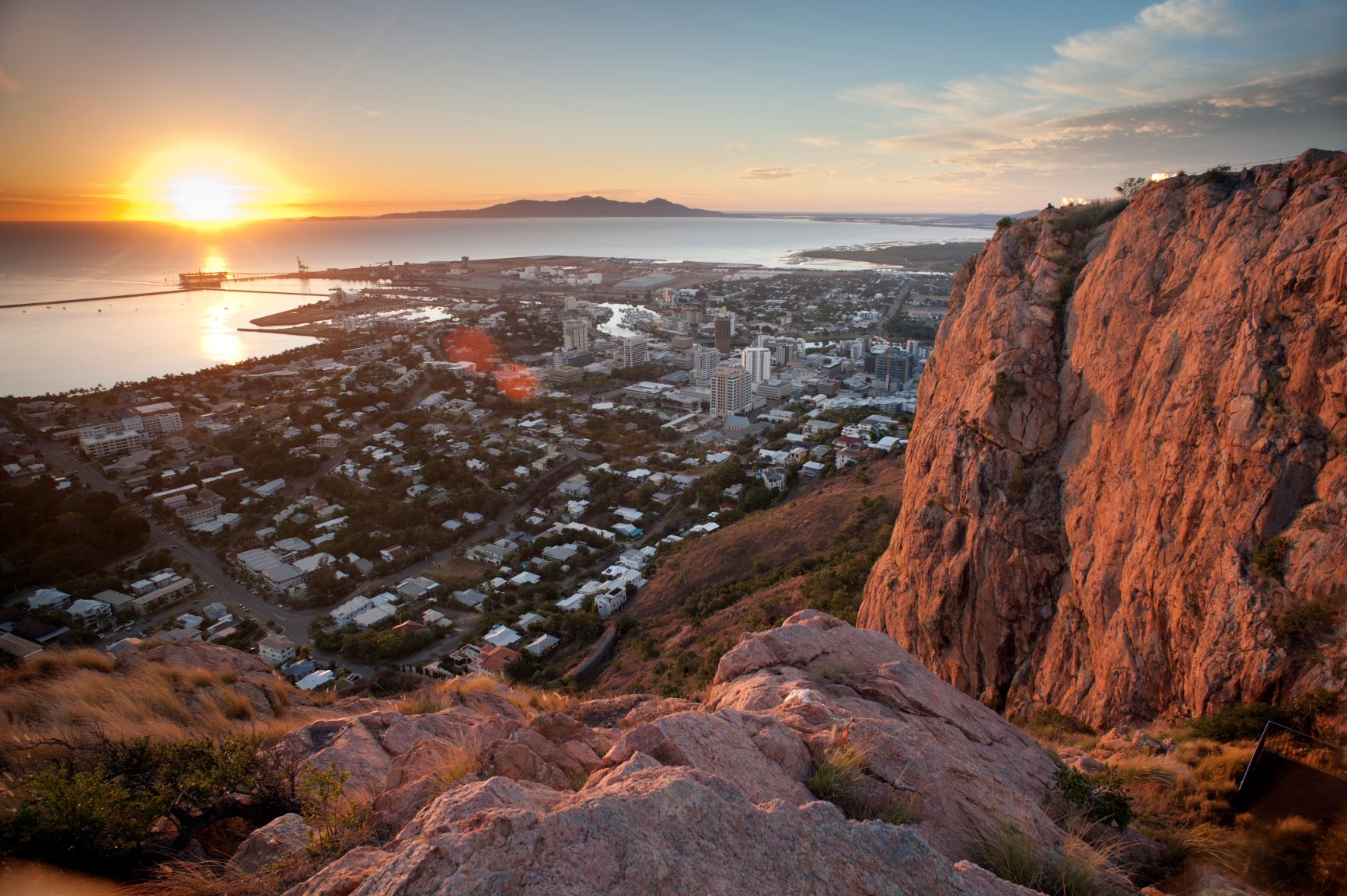 Townsville's status as a Queensland Property Hotspot has not been COMPLETELY revoked just yet but the most recent figures reveal that Townsville is not immune from the inevitable slump.  While the rest of the nation suffers crippling losses in the real estate industry, Townsville saw just a wee drop of 1-3% making it one of the most successful real estate markets in Queensland right now.
What's there to know about the Townsville property market?
Post Covid?  On the brink of recession? In June, figures indicated that this area has been able to withstand the tour de force that was a Covid 19 powered 2020. This area has 'defied all odds' and come out surprisingly (or maybe not so surprisingly) on top.  It has, in the economic fallout post covid, held relatively tight.  But, 2023 is poised to be a rough year for the real estate industry.
The rental market continues to feel the impacts of Queensland's housing crisis with record lows in availability.
What do we need to know about buying property in Townsville?
The median house price in Townsville is $335,000 and the average property takes roughly 63 days to sell. The rental market continues to stabilise and vacancy is down to 3.8 per cent. This is surely a town on the up which is reflected in this data. Townsville has experienced a jump in about 11% in demand for properties, despite employment difficulties in the area playing a part.
Townsville (and North Queensland) is presenting itself as part of a positive property cycle. Over $7 billion has been committed to spending more in infrastructure to support the diverse and growing economy in the area.
This has become somewhat of an aspirational destination, with an impressive number of neighbourhoods opened up to the beautiful breezes and the beachfront promenades. This is a market that has exceeded expectations.
Investors are flocking towards this market with many electing to sell up and rent while they figure out the next step in their journey. Landlords are selling up which is pumping up the market but there is still some certainty for lots of long-term tenants (there's a low vacancy rate so if you're renting, you're going to be up against a lot of competition). This market tendency puts a lot of FIFO or transient families in a sticky situation as well so we are seeing many of them buy up instead of rent out.
Interstate buyers are coming to call as they compare their inflated house prices in the big smoke with far lesser ones (for far more value and bang for the buck) in Townsville. It's a simplification of a lifestyle (as mentioned above) and there's no sacrifice on standard of living when it comes to buying up out here.
Who is living in Townsville?
At last census, there were 149,512 people living in Townsville with the median age being 37. This is indicative of a large number of families (38,495) and working professionals in the region – pushing up the demand for a larger cultural and family-friendly scene. A higher proportionate number of the population are university graduates – shaping the face of Townsville to come. '
What attracts people to Townsville?
Despite the awesome name? Lots!
Townsville offers a plethora of opportunities to involve oneself in an outdoors adventure. This area of the world truly is nature's playground.
The Billabong Sanctuary is an 11-hectare wildlife sanctuary in Nome, 17 kilometres south of Townsville, North Queensland, Australia. Called Australia's best wildlife sanctuary by many visitors, this is an incredible resource for families and those looking to appreciate natural wonders. It is somewhat expensive to attend ($70 for adults and $50 for children) but an experience young family members won't soon forget.
The Reef Headquarters Aquarium is the largest living coral reef aquarium and it's found right in Townsville. The aquarium was built as a Bicentennial Commemorative project and is a part of the Great Barrier Reef Marine Park Authority. The aquarium features over 100 types of coral, fish, sea urchins and other marine life.
The Strand, in Townsville's centre, offers a beautiful opportunity for visitors to stroll and reflect upon the true beauty of the region. In the suburb of North Ward, there are views towards the Port of Townsville, Magnetic Island and Cape Cleveland. There is a jetty, a recreational park for children, restaurants, cafes and a pool for swimming. There is also plenty of room to spread out a picnic blanket and relax.
What employment opportunities are available in Townsville?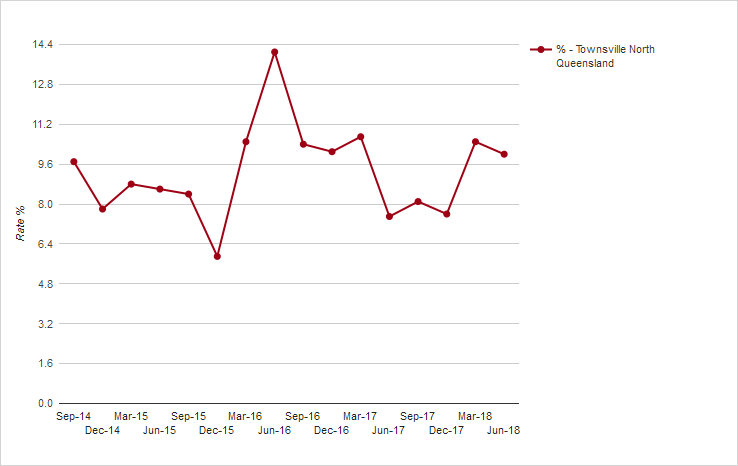 As you can see from the graph above, the rate of unemployment (or those receiving payments) is lower than it's highest point in 2016. After some dips in 2017, it rose again in 2018. Townsville's tourism market took quite the hit during Covid and the reduced number of backpackers and seasonal farm workers has meant that, at least for now, there's plenty of work in the city.
Although this does seem to be quite high, it is fairly typical of North Queensland. There are transitory jobs and employment roles here and, given the tumultuous nature of FIFO style work, it is not surprising to see such shifts in the data.
What industries call Townsville home?
Townsville is the largest city in Northern Australia and is the gateway to mining and agricultural regions. It's perfectly positioned as Australia's gateway to Asia.
According to demographer Bernard Salt, 'no city of comparable size has quite the connection into the future prosperity of the Australian nation as does Townsville'. Townsville offers 'stability, urban concentration and prosperity' along with 'a unique mix of employment drivers' and 'the highest average disposable household income among Australia's 20 largest urban centres outside of a State or Territory capital'. Pretty impressive!
Industries that call Townsville home include:
Port Operations
Defence Force
Education and Tropical Science
Services Supply – Minerals Processing, Mining and Agricultre
Tourism and Major Events
Retail
Sustainable Technology
Government and Professional Services
Aviation Industry
Digital Economy
Creative Industries