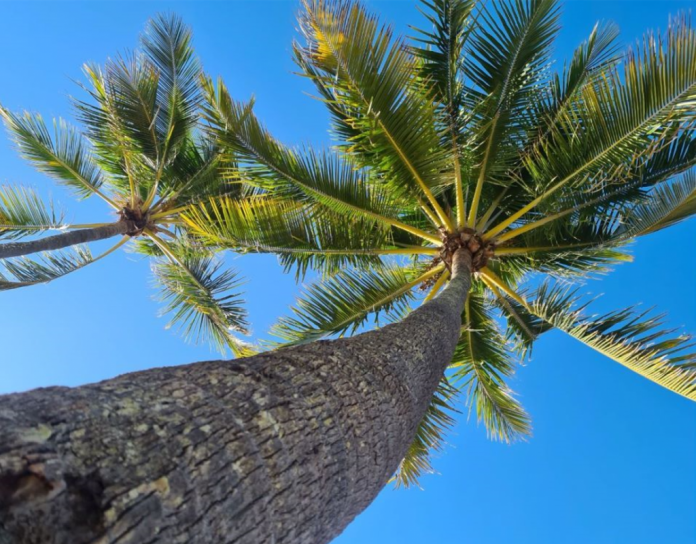 Hervey Bay on Queensland's Fraser Coast is a haven for beach and ocean lovers. With long stretches of pristine beach, a mild climate, and affordable real estate, we'll show you why you should turn your spotlight on postcode 4655.
Why live in Hervey Bay
Postcode 4655 covers the Fraser Coast Region of Hervey Bay, approximately 300kms north of Brisbane. Its sub-tropical climate sees average highs of 30 degrees in summer and 22 degrees in winter.
The area offers a coastal lifestyle with a "small village" feel. It has its own regional airport offering services to Brisbane, Sydney, and local tourist destinations.
Those seeking an escape from the big-city lifestyle can find it in Hervey Bay. The housing is predominantly separate dwellings with few apartment blocks. Good public transport and cheap parking make getting around easy. Most homes have NBN available to make working from home a breeze.
The lifestyle
Hervey Bay is paradise for beach lovers and boating and fishing fanatics. Fraser Island shelters mainland beaches from rough waves and weather, providing calm safe swimming spots for families to enjoy. The sea averages temperatures above 21 degrees all year round and is stinger-free.
As a tourist destination, the population in the region fluctuates seasonally.
The economy
Tourism is the main industry in the Hervey Bay region.
The area is famous for its whale watching. The bay between Hervey Bay and Fraser Island (K'Gari) is where humpback whales stop to give birth, attracting tourists who flock to the region between July and November. Hervey Bay was first place in the world to be awarded the status of "Whale Heritage Site" by the World Cetacean Alliance.
Stocklands Hervey Bay is the main shopping centre, housing Coles, Kmart, and JB Hi-Fi amongst other big-brand chains and specialty stores. All suburbs are serviced by local shopping centres, ensuring everything you need is within reach.
The 2016 census reveals a slightly older population than the Queensland average. Children aged 0-14 years make up 16.8% of the area's population while 28.2% is aged over 65. Of those emplyed, most identified as professionals. Hospitals and Aged Care were the biggest employers at 5.9% and 4% respectively.
Hervey Bay real estate
Like most of Queensland, property prices in Hervey Bay are on the rise. At the time of writing (February 2022), the median house price is around $550,000 for a small family home, with rentals around $500 per week depending on location.
If you are thinking of moving to Hervey Bay, here are some top places to begin the search for your new home:
Pialba is considered the cultural and sporting hub of Hervey Bay, with beach, parks, and sporting facilities.
Toogoom is a seaside village, providing a relaxed lifestyle ideal for those who love water sports.
River Heads is the departure point for Fraser Island (K'Gari). It's a beautiful spot for watching ocean life or launching a boat for ocean fishing.
Other suburbs within postcode 4655 are:
Booral
Bunya Creek
Craignish
Dundowran
Eli Waters
Great Sandy Strait
Kawungan
Kingfisher Bay Resort
Nikenbah
Pialba
Point Vernon
Scarness
Sunshine Acres
Susan River
Takura
In most areas, families have access to state, private, and special schools. Tertiary education options include University of the Sunshine Coast, TAFE, and University of Queensland.
Ready to make your move?
A stay at Kingfisher Bay Resort on K'Gari is all you need to convince you to make the region your home.
K'Gari, a 45-minute ferry trip from River Heads, is the largest sand island in the world. Its stunning rainforest, bush, and golden beaches are home to the purest strain of wild dingoes on the eastern coast.
If you fall in love with the island lifestyle – STAY! Property is available to purchase at the resort, too!