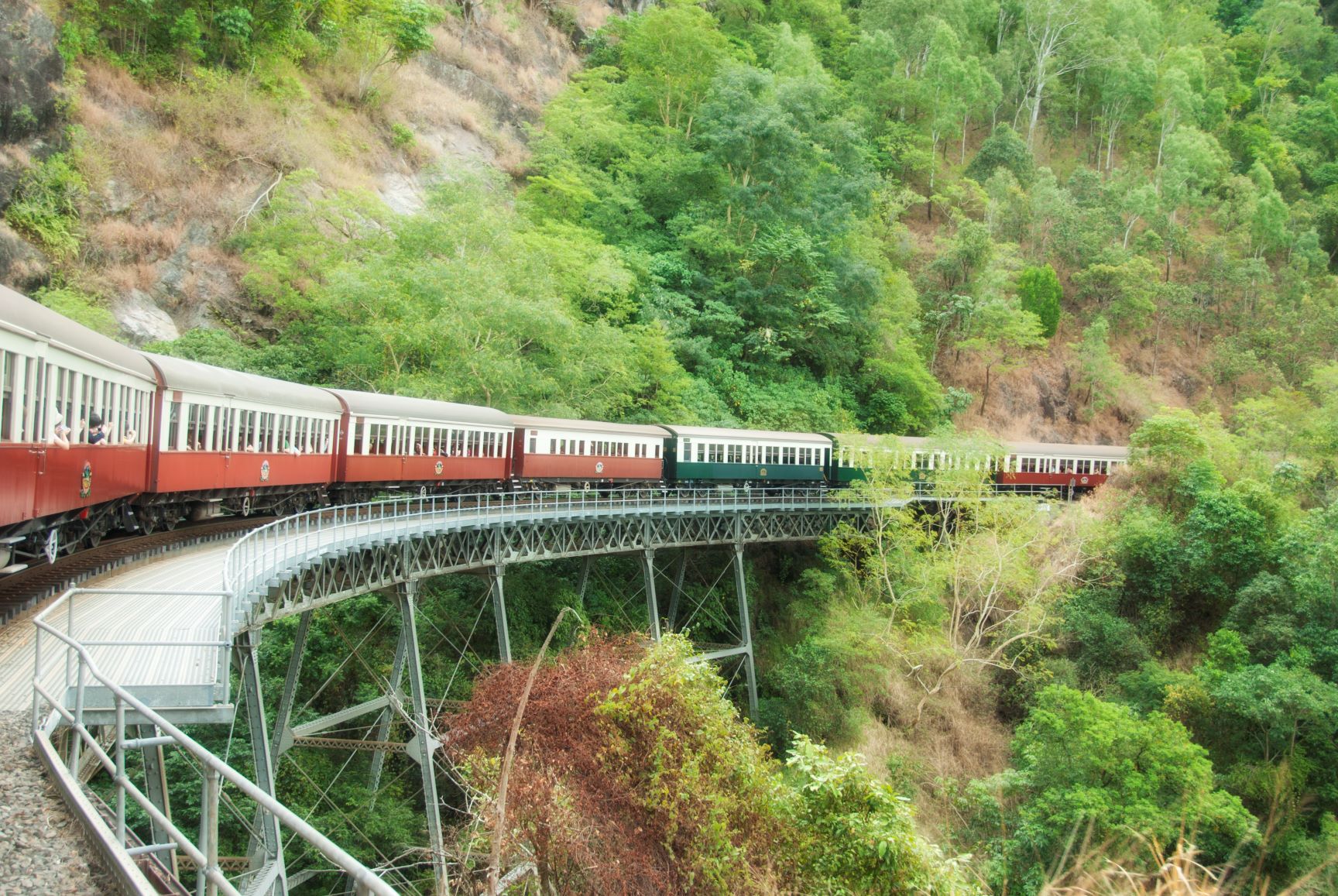 The Cairns property market presents an opportunity for investors to make their mark in Australia's most unique capital city. Here's everything you need to know about life in the top end.
What is the current, and projected, state of the Cairns property market?
In a word? Exciting.
Cairns is being described as the absolute powerhouse in terms of emerging property markets in Australia. After a considerably time of negative growth, Cairns now happily reports a median price of $420,000 – up a staggering 41.3 per cent from five years prior. This upward swing is tipped to continue.
What's the reason for this resurgence? From the above referenced article:
"You can put your finger on a lot of tangible things and say it'll continue," Mr Pressley (of Propertyology) said. "The most reliable indicator is an improving economy.
"It's gone from having an unemployment rate above the average for a long time to being well under it."
The city's jobs market is expected to improve. "What's more exciting is a large number of projects that will create a lot more jobs," Mr Pressley said. "There's a number of large luxury hotels that are being built, there's a large expansion to the Cairns convention centre."
This exciting growth is paving the way for an astronomical projection – if it's going this well now, and all of these large-scale projects are very much underway, Cairns is set to really explode.
What is there to know about Cairns?
Cairns is Australia's sixteenth largest city and the nation's fifth busiest airport. Cairns airport sees about 5 million passengers per year, speaking of its tourism potential. Cairns is considered to be Australia's gateway into Asia and this, again, speaks of untold opportunities for growth and expansion.
Cairns is also home to a major seaport, a number of unique on and offshore attractions for tourists, world-class event hosting and business conference facilities, universities and agricultural assets.
The popular tourism mecca has added important economic diversity over the last decade. Education, health, and the construction sectors have evolved.  The navy is Cairns' biggest employer. The federal government recently committed $120 million for new infrastructure and a major naval base expansion. Extra marine manufacturing and maintenance jobs are expected from the $200 billion fleet upgrade for Australia's Defence Force.  James Cook university and, more recently, CQ university have expanded their infrastructure and are attracting more domestic and international students.  In July 2016, Cairns became headquarters for a new federal government department, administering the $1 billion Northern Australia Infrastructure Fund.  There's already been 11,700 new jobs created in Cairns over the last 2 years. This 11.2 per cent increase is well above 
the national (3.7 per cent) and state (3.4 per cent) average
.
Who is moving to Cairns?
Population Australia provides some interesting data on just who is moving to Cairns – and who is staying!
Cairns is Queensland's 5th most populated city with population over 150,000. Cairns region has experienced an average annual growth rate of 2.3% over the last 10 years. Two thirds of Tropical North Queensland's population growth is accommodated within the Cairns region.
According to census, the main occupations of people living in Cairns City are 20.9% Professionals, 19.6% Managers, 12.0% Sales workers, 11.0% Community & personal service workers, 11.0% Clerical & administrative workers, 9.1% Technicians & trades workers, 8.8% Labourers, 4.7% Machinery operators & drivers, 2.9% Occupation inadequately described/ Not stated.
The main industries people from Cairns work in are 20.7% Accommodation and food services, 11.6% Retail trade, 10.3% Health care and social assistance, 6.4% Transport, postal and warehousing, 5.9% Public administration and safety, 5.1% Administrative and support services, 5.1% Professional, scientific and technical services, 4.7% Education and training, 4.6% Rental, hiring and real estate services.
When it comes to moving, particularly in an out-lying location, choosing removalists who actually know the area is key. They'll know the hot spots, the trouble spots and the smooth roads. Going with someone local means you'll get that personal touch. For our Brisbane and South-East Queensland customers, that translates to things like us helping pack, us providing bubble wrap and even an after hours service. It's the little things that go a long way – so choose wisely!
XTRA CARE Removalists, Brisbane
What attractions are there in Cairns?
As previously mentioned, there are a large number of on and off shore attractions that are driving tourists and new residents to Cairns.
The Skyrail Rainforest Cableway offers a nearly 8km ride in an enclosed gondola over the top of beautiful rainforest canopy. There are walks at two stops along the way.
Kuranda Scenic Railway. This railway tour opened in 1891 and is still going strong. Classic cars travel through protected tropical rainforest.
Palm Cover. This is a beachside suburb of Cairns (about 27km north of the city centre).
Rainforestaion Nature Park. There are two outdoor venues (veggie and BBQ buffet) that are set in the lush tropical gardens of a wonderful nature reserve.
Barron Falls. 250m waterfall cascading down into the Barron River.
Fitzroy Island. This is a lush tropical island with beaches, a world-class resort and rainforest hiking trails.
Barron Gorge National Park. Rainforests, waterfalls and world-class views.
Australian Butterfly Sanctuary.
Esplanade Lagoon in Cairns offering family-friendly relaxation and entertainment.
Cairns ZOOM and Wildlife Dome. This is incredible! A wildlife park complete with zip lines and rope climbing along with interactive wildlife shows.
Birdworld Kuranda. A nature park with birds, mammals, butterflies and rainforest.
Cairns Botanic Gardens. Here, guided and audio tours are offered at a wonderful botanical garden with a notable tropical plant collection.
Want to know more about living in Queensland? Read this!