4017 – the North Brisbane lifestyle hot spot for families and retirees. With an eclectic mix of modern mega homes, quaint queenslanders, 80s bricks and post war cottages, the 4017 post code offers properties for first home buyers right up to the million plus crowd. Real estate in Sandgate and Shorncliffe is among the highest demand in the state.  The Northern Bayside is a dream for investors.  Here's why.
Who is buying properties in 4017?
Everyone.  That's the short answer.  First home buyers love Deagon's affordability, transport infrastructure and its bountiful open spaces, creeks and bushland.  Families flock to the gigantic homes in Bracken Ridge and the "poorer cousin" price tag of Brighton.  While Brighton boasts the same long lazy water views, top ranked state schools and green spaces, it lacks the public transport and prestige of its two ritzy neighbours.  Sandgate and Shorncliffe… old suburbs full of beautiful big homes, and modern mega houses with sweeping water views.  For a "second ring" post code, 4017 is in HIGH demand across the board.
The seaside suburbs attract a lot of international buyers, with a large expat community hailing from the UK, South Africa and India.
Seek professional financial advice before making any major purchase decision.
Real Estate for Sale in Sandgate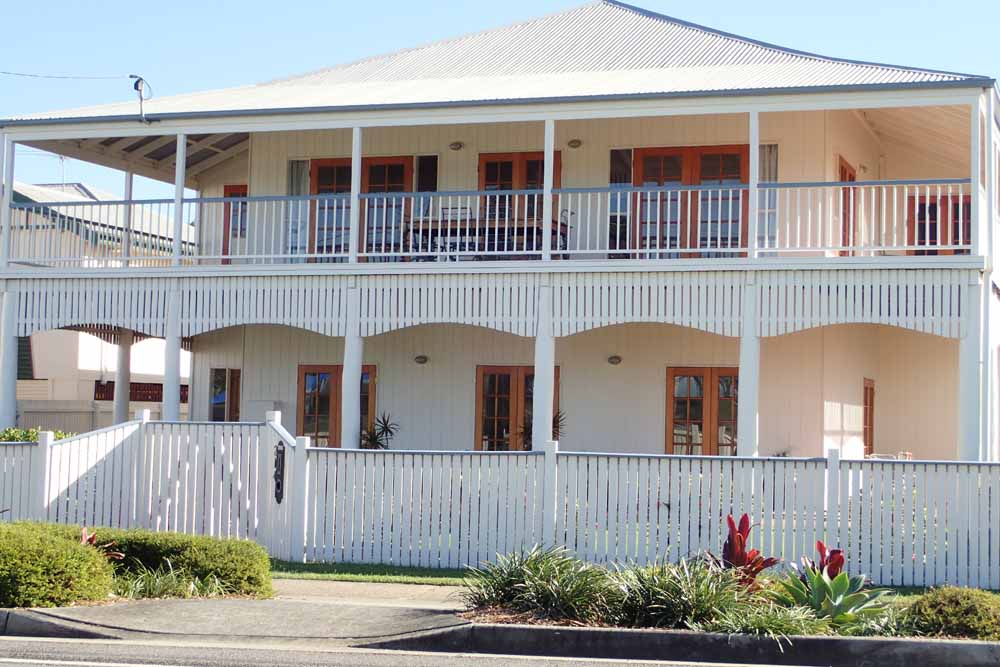 Sandgate is the heart of the 4017 post code with a charming high street, railways station and major shops.  The real estate market in Sandgate is extremely competitive with more than double the average number of interested buyers looking at Sandgate properties than the state average.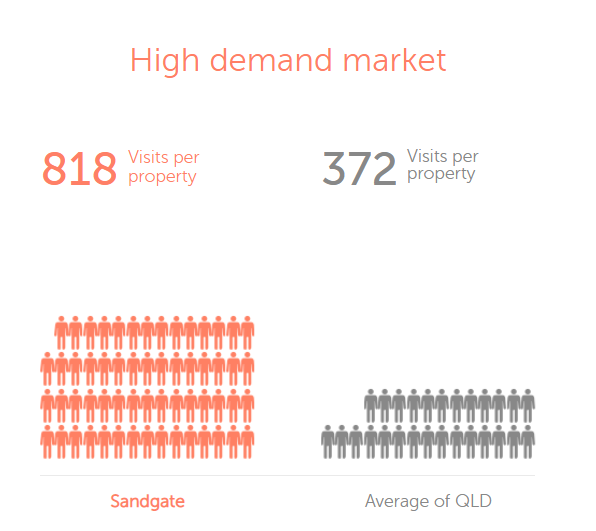 So who's living in Sandgate?  The area tends to be too expensive for first home buyers witht he majority of residents being established families and older families.  The other notable demographic is elderly singles.  These tend to be life long residents of 4017.  Because of the ageing population, there are always properties for sale in Sandgate.  It's a busy, busy marketplace and properties get snapped up at the first open home – so if you're thinking of buying real estate in Sandgate, get in fast!

"Sandgate's mix of high set timber Queenslanders and newer brick properties offers something for everyone, but low-lying areas can be prone to flooding. Water damage and subsidence should be high on the check list."
Expert advice from Andrew Mackintosh at Action Property Inspections. Read More.
Real Estate in Shorncliffe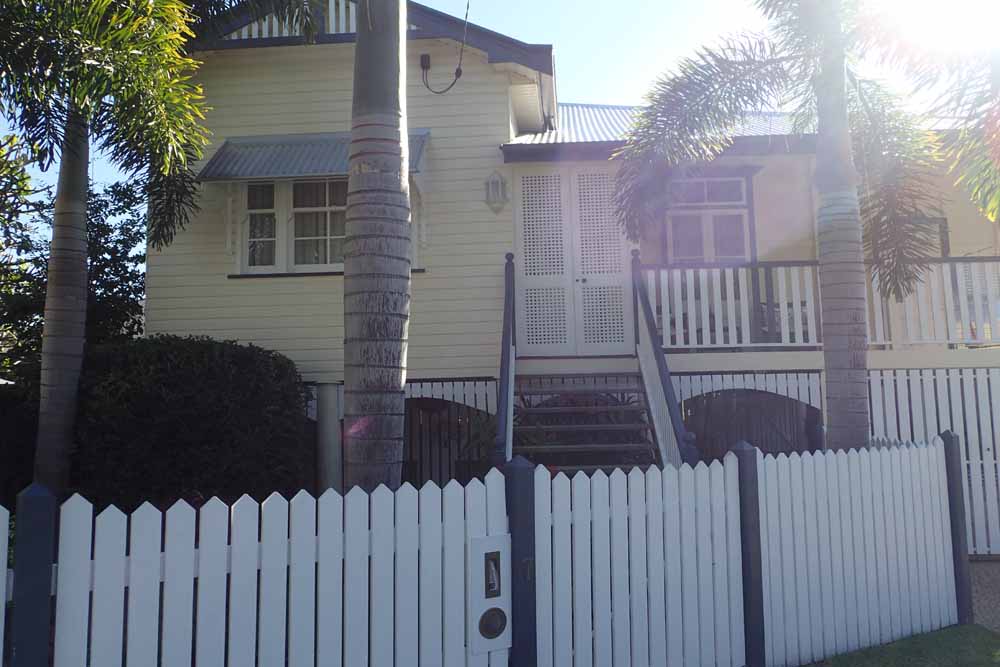 The grand old dame of the northern beaches of Brisbane!  Real estate in Shorncliffe comes at a premium, not just because of the number of luxe properties but also for the geography.  As the name suggests, Shorncliffe sits atop a cliff with sweeping views of the bay to the east and the city skyline to the west.  It boasts two of the state's top schools (Shorncliffe State Primary and St Pat's Secondary College), a golf course, yacht club and public transport.  It's got it all. So it costs a bomb!
Shorncliffe is a high demand market – with almost three times the interest in each property as the Queensland average.  Open homes attract 30+ visitors and there are usually offers on the first day.  Don't mess around if you're after a Shorncliffe address!  Like Sandgate, the population of Shorncliffe tends to be older families and elderly singles.  It's not a market well suited to first home buyers as properties are just too expensive.
Real Estate in Brighton, QLD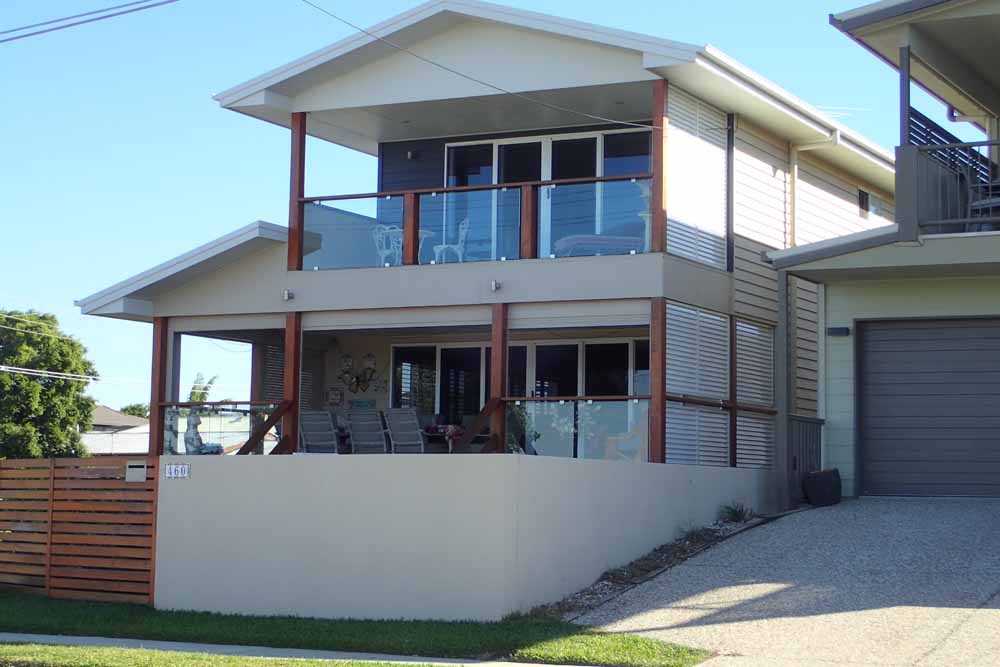 Like its name sake, Brighton is a bright, vibrant waterfront area that attracts day trippers and real estate investors alike.  With fewer public transport options than Sandgate, Deagon or Shorncliffe, Brighton offers a moderately more affordable price tag. You won't sacrifice waterfront, parks or quality schools.  While still a "high demand" market, Brighton's diverse properties means that the savvy first home buyer could grab a piece of real estate in this burgeoning location.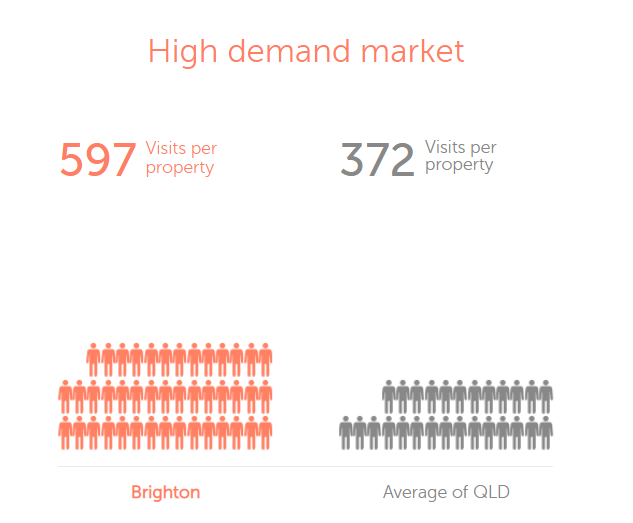 Unlike Sandgate and Shorncliffe, Brighton's demographics include younger families – those with children in primary school.  Brighton boasts two state primary schools and a Catholic school.
Deagon Real Estate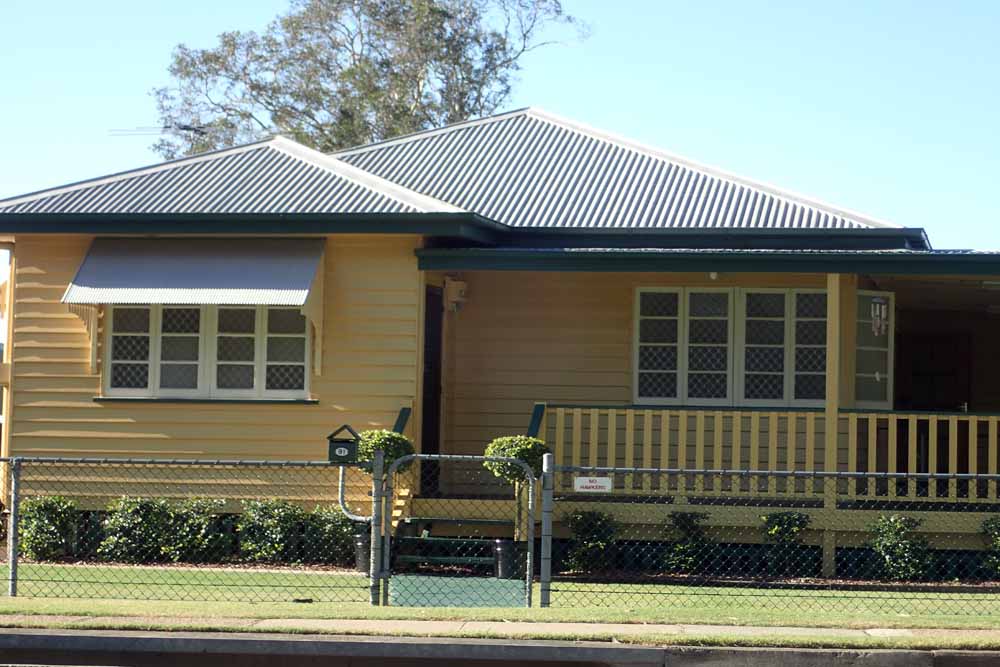 Deagon is the first home buyer's first choice in the 4017 post code.  Yes, you can still get a piece of 4017 for under $450K.  Deagon makes far fewer compromises than other moderately priced locations.  It's only half an hour from Brisbane, boasts waterways, bike paths, open park land, major retailers, two rail stations and even a race course.  It's in the Sandgate primary and Sandgate High School catchments and borders exclusive Shorncliffe AND Sandgate.  Deagon's biggest challenge is that its in the tidelands and is therefore subjected to occasional flooding.  Check the Brisbane Flood Map before inspecting a property in Deagon.  While in high demand and affordable for first home buyers, the Deagon demographical make up continues to be largely older singles.
Bracken Ridge Real Estate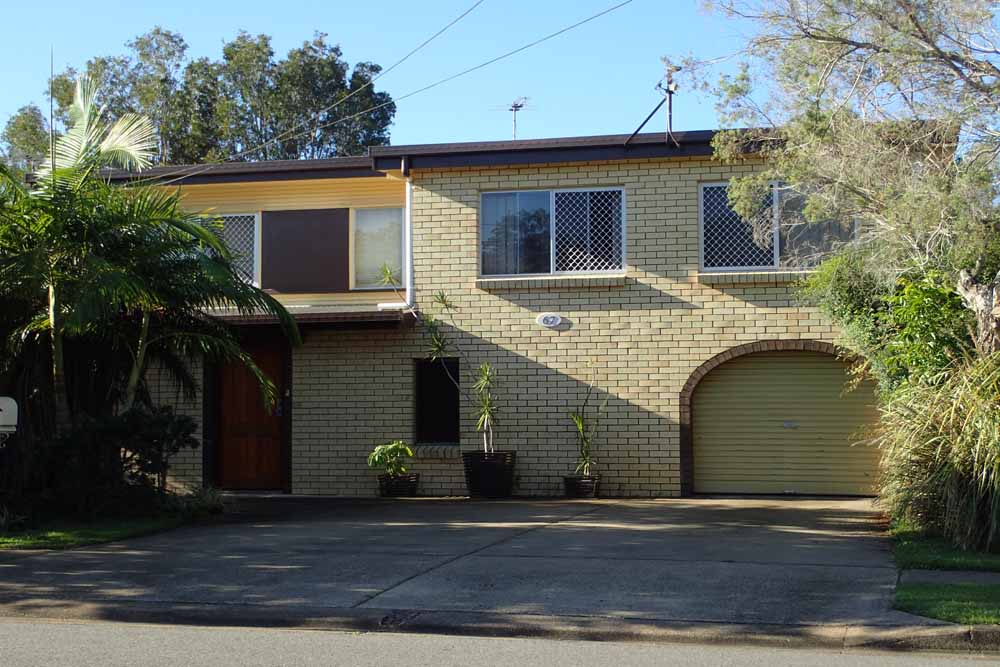 Bracken Ridge has a chequered history, with early high demand stemming from its beautiful views, big blocks and spacious houses.  Housing Commission bought in Bracken Ridge and the area gained a negative reputation.  Now that most of the housing commission has been sold off though, Bracken Ridge is slowly regaining the prestige and demand of its salad days.
It enjoys higher than average demand on properties for sale and still has good quality properties affordable for first home buyers.  It boasts three primary schools including top ranked Catholic school St Joseph's.  For high schools there are St John Fisher Girls School and Bracken Ridge High School.  Bracken Ridge is separated from the rest of 4017 by the Gateway motorway but has its own shopping precincts, health facilities, river and wetlands access and extensive leisure facilities for tweens and teens.  Bracken Ridge is an excellent place for growing families to get a high quality property on budget.