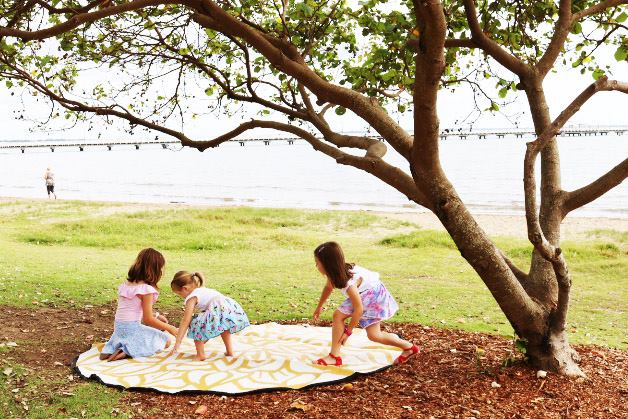 When my family and I first decided we were moving to Brisbane, I fully expected the fabulous weather, lush greenery, and easy access to some of the state's most picturesque beaches. However, I wasn't prepared for the intense humidity, oversized cockroaches, or the fact that locals try to pack in a full day before 9am. Additionally, when it came to searching for the right suburb, school and home for our family, we were in for a few surprises.
When deciding on where to live – ask the locals
With a bustling CBD and sprawling suburbs to the north and south, the prospect of choosing the right Brisbane community seemed very daunting. Through researching housing costs and suburb profiles on realestate.com.au, and knowing that we wanted to live close to the ocean, we were a little surprised that our shortlist quickly came about through a process of elimination rather than by choice. Although there were some seemingly good options, being in the position of having to choose a neighbourhood sight unseen was a lot of pressure. Luckily, I stumbled upon a particularly helpful website called Homely.com which incorporates personal reviews on each suburb from residents who actually live there. This site proved to be very insightful and was instrumental in helping us to choose the lovely seaside community that we now call home.
When it comes to choosing schools, mums know best
Knowing that Brisbane's education system was quite different from what we were used to, I found that this overview was a good starting point when it came time to choose a school for my daughter. However, after spending hours and hours poring over catchment maps, and school rankings, I felt very overwhelmed and decided I needed a new strategy. I joined a local mums' group on Facebook and started firing off questions. Not surprisingly, some mums are a very opinionated lot, but their feedback quickly reassured me that we would be spoiled for choice when it came to choosing a Brisbane school. And, as an added bonus of chatting with local mums prior to our move, I had the opportunity to make some wonderful community connections before we even got off the plane.
Before purchasing a home in Brisbane – do your homework!
While I found myself pleasantly surprised by the variety of home styles that Brisbane had to offer – I didn't expect all of the potential issues that came with them. Again, thanks to my involvement in local social media groups, I learned very quickly about the importance of studying flood maps, paying attention to quirky floor plans, and how hiring a pest inspector is a must! Without knowing about these potential issues upfront, we could have ended up facing some pretty hefty repair bills down the road.
As with any big move, a few bumps along the way are to be expected. However, if you're planning a move to Brisbane, you surely won't regret it!