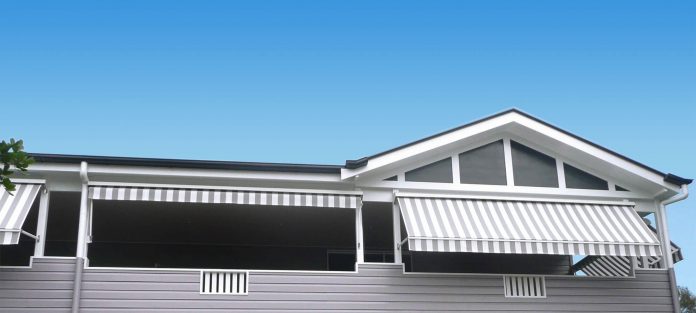 Planning renovations? Are you up to the challenge? Before you dive in and make many avoidable mistakes that will cost you time and money, stop and read this. 
Renovating is not for the faint-hearted. You could potentially have a long and incredibly stressful time ahead of you. Let's be honest, it's a big job and there is a lot to take into consideration beyond this tile or that colour wall paint. 
Window coverings for example are often overlooked as a necessary upgrade when renovating. This could not be further from the truth which is why you need to know how to choose the right window covering for you.
What to consider when choosing window coverings for your Queensland property
There are several aspects you need to consider when choosing your window coverings. It isn't as simple as saying 'That's cheap, I'll get them' or 'Aunt Julie had that style of blind and they looked good so I'll get them too'. If you think these tactics will work, you will be very disappointed with your end result. 
Here are some things you need to consider when choosing window coverings for your home.
"Window coverings need to suit the environment first, the position of the home, the angle of the sun, the energy efficiency rating of the home and of course, your interior design ideas.  Choosing the right window coverings is a MUCH more complex process than people think.  Buying pre-made ones is especially high risk because the effectiveness of window coverings is ALL about the right fit" – Jo Hyslop, Expert Blind Fitter Blinds Plus Awnings.
Practicality
Your window coverings should first and foremost be practical for your needs. This could be as simple as being able to handle the wrath of long afternoons of sun from west-facing windows. The afternoon sun heats up your room in summer and causes not only loss for efficiency for your air conditioning, but also have you and your furniture exposed to the UV rays and glare. 
If you have beautiful Eastern views, you want to enjoy them. This is why you need to ensure your window coverings are flexible in both meeting your needs with the elements and also allow you to enjoy the views. 
Safety
Whether you have young children and want to avoid long hanging cords or just want to increase your family's security. The right blind will offer both of these.
View from the exterior
This is often passed over because people tend to focus only on the interior, however, your window coverings will also be seen from the exterior of your home so you should ensure they are aesthetically appealing from both inside and out.
Choosing the right blinds, awnings and shutters for your design
Having the right type of blinds, awning or shutters for your home and the style of interior is crucial in tying the room together. To give it that completed look and feel.
Consider this, you wouldn't cover the traditional windows of a Queenslander home with beach views and a coastal vibe with one big vertical blind. You'd opt for plantation shutters because the wood seamlessly blends and enhances the charm and character.
Regardless of whether your Queensland property is coastal, country, has the Hamptons interior vibe or a more industrial design, there is a blind, awning or shutter to complete your renovation whilst being both aesthetically pleasing and functional.
"The right window coverings change the entire look and feel of the room.  You don't notice window coverings unless they're the wrong ones.  Then they stand out and destroy your interior design." – Melanie Grace, Stagency.
As mentioned, renovating can be incredibly stressful so it is important to seek the advice of a professional. The team at Blinds Plus Awnings and Shutters will be able to determine which type of window covering and more specifically style will suit your needs and interior style.