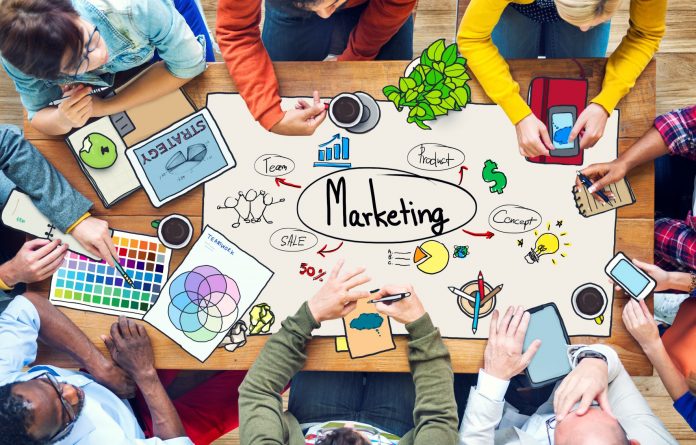 2020. What a year this has truly been. With an ever-changing political and social climate as a direct result of the impact that COVID-19 has had on the economy, it is little wonder that many regional businesses, real estate included, are clutching at their pearls wondering what to do. For many businesses, the decision to drop digital marketing was one of the first things that they did as the panic set in and the purse strings tightened.
But regional marketing, particularly for real estate, is a necessity and NOT a luxury. This is what you truly need to be able to recover. There's a lot to unpack so the intention of the below is to serve as a guide only. For more direct advice, it's best to contact your digital marketing professionals to get guidance on where and how to take your next steps.
How SEM Works and Why It's So Expensive
Some industries have been hit harder than others as a direct result of the world-wide pandemic. Google Ads benchmarks are often released to compare how paid advertisements and click through are working across a number of different industries. This allows businesses, like yours, to carefully consider any potential changes to advertising campaigns and where you could alternatively be funnelling money to.
Digital marketing is expensive, there's no denying that. But it's of vital importance if you're looking towards reopening and re-grasping the market that you found you dipped out of as a result of the crisis.
Who's Doing Well?
The following industries are doing well in direct response to the COVID-19 epidemic. You'll notice a trend here – they are all online sales! As we sat at home with not a lot to do except dust off the old credit card, these industries were waiting patiently to see the cash start flowing in.
Beauty and personal care, apparel, leisure activities, entertainment, electronics and home furnishing all did incredibly well as we were trapped in our homes. Businesses outside of those spheres? Less so. But here's what to do about it.
The Problem (and Solution) With Real Estate
Real estate took a definite hit as restrictions and fear kept many from stepping foot outside of their homes to inspect properties and commit to a large purchase and investment. As the country bounces back, Queensland in particular, it's important to invest in a digital spend to take advantage of those who are coming out of their cages and doing just fine now that the virus (seems to have) come under control.
Click prices are always on the move. Working closely with a digital professional will allow you to keep an eye on trends and put your money in the right place with clever advertising that speaks to your digital market.
Real estate always makes a comeback after a dip when people gain their confidence back and the COVID-19 era will be no different. Take the global financial crisis for example (remember when KRudd gave us all $1000?). After that, the industry came back stronger than ever. Even now we are seeing outbursts of activity as opportunistic investors buy up the cheap real estate that came about as a direct result of a pause in the market. The upward swing that we are now experiencing is the intelligent time to invest that cash, and that's where you need to catch your market.
It made no sense to buy or sell at the beginning or peak of the crisis as there was just no market to be found. Now that things are settling down (hopefully, as we try to navigate this coming second wave), it's a fair more certain market that is buoyed by confident investors and real estate companies who are intelligent enough to see this crisis for what it is – an opportunity.
In terms of digital marketing? This means that you need to spend your chips wisely. Google Ad clicks are now experiencing inflation in terms of cost. Before you commit to a costly outlay, consider whether these ads are truly going to work or your cost per sale is going to absolutely go through the roof. Again, we cannot stress the importance enough of working with a reputable digital marketing agency who will have your best interests at heart instead of a cowboy SEO company who promises the world but delivers tumbleweeds.
SEO and Content Marketing as opposed to SEM
Consider your brand. Consider your target market. Where are they? Who are they? What do they want? What do they need? This kind of clever, intuitive marketing will prove a greater return on investment as opposed to just pumping out the Google Ad Words. However, this is a strategy that takes time and trust so it's a period just like what we're experiencing RIGHT NOW that will see you be able to come up with a workable plan that will bear great fruits.
Tourism reopening across Queensland will see a BOOM in click prices as people who have been stuck inside for a long time become keen to get out of their homes and experience what Queensland truly has to offer. They'll plan their holidays carefully across a variety of content – hopefully some of that will be yours! Crafting content that is useful, appropriate, engaging and exciting means that your website will grow in terms of domain authority and trust. Content that's shareable, clever and snappy will make your site the talk of the town and your presence on the web will be able to grow organically.
Now is the time to act! It's still relatively quiet so get out there. Film your local tourist attractions, get those blogs written, work on that long neglected website, build those links. Once everything reopens? Boom! You're right up there with the best of them.
It's go time! Talk to our property experts today to get ahead of the trends.