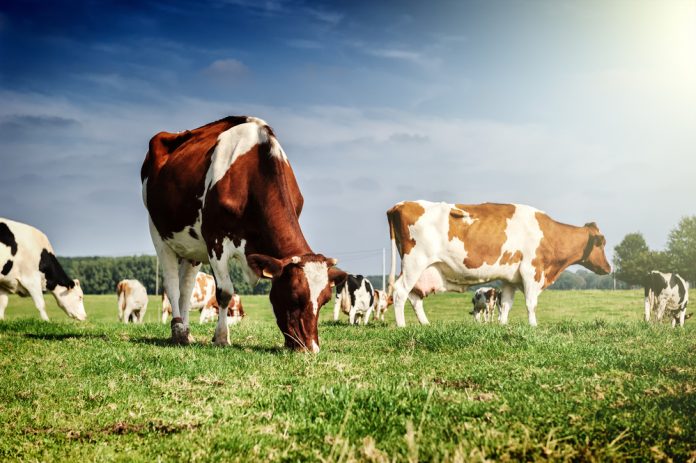 The Rockhampton region is one that we ADORE here at Queensland Property Experts. The promise of an area on the up and up, one that's overcome the challenges of "the year that was" 2020 and an area of such natural beauty truly needs to be celebrated.
This is a hive of industry and a hub for investment, sales and rentals. A veritable gold mine for those looking for a tree change (or sea, depending on how close you get to the water) or looking to move to where the action is in terms of new and existing development. This property market may have experienced a slight downturn at a result of Covid-19's presence but all signs point to a full recovery and an even greater second wind.
Considering the 4702? You're not alone! Here's what we can't get enough of about the area.
The Brass Tacks in the 4702
During its most recent census, this area was home to close to 30,000 people. Bigger than a small town yet small enough to provide a sense of community and togetherness. Consider the dramatic cut down in traffic jams and untoward housing development that impinges on your beautiful views. The median age in this area is roughly just under 40 – meaning that this is an area primed for family and professional couples to thrive in. Construction is currently taking shape in these areas to make them even more family friendly so the creation and maintenance of beautiful green spaces and community hubs means that this is an area you'll want to grow old in.
When it comes to occupation, this area can be broken down into the following categories.
 Industry: 15.3%
 Shopping: 14.1%
 Hotels & Travel: 12.1%
 Home Services: 8.3%
 Education: 6.8%
 Restaurants: 5.9%
 Sports & Activities: 5.2%
 Automotive: 5%
 Other: 27.2%
Key Suburbs in this property region
This sprawling region is home to a number of key suburbs. Real estate agents in this particular vicinity are well versed in everything property market so will be willing and able to assist you with any market enquiries.
Alberta
Alsace
Alton Downs
Anakie
Argoon
Balcomba
Banana
Baralaba
Barnard
Bingegang
Blackdown
Bluff
Bogantungan
Boolburra
Bouldercombe
Bushley
Canal Creek
Canoona
Cawarral
Central Queensland Mc
Comet
Coomoo
Coorooman
Coowonga
Dalma
Dingo
Dixalea
Dululu
Dumpy Creek
Etna Creek
Fernlees
Gainsford
Garnant
Gemfields
Gindie
Glenroy
Gogango
Goomally
Goovigen
Goowarra
Gracemere
Jambin
Jardine
Jellinbah
Joskeleigh
Kabra
Kalapa
Keppel Sands
Kokotungo
Kunwarara
Mackenzie
Marmor
Midgee
Milman
Mimosa
Moonmera
Morinish
Morinish South
Mount Chalmers
Nine Mile
Parkhurst
Pheasant Creek
Pink Lily
Plum Tree
Rannes
Ridgelands
Rolleston
Rossmoya
Rubyvale
Sapphire
Shoalwater
Smoky Creek
South Yaamba
Stanage
Stanwell
Stewarton
The Caves
Thompson Point
Tungamull
Ulogie
Wallaroo
Westwood
Willows
Willows Gemfields
Withersfield
Woolein
Wooroona
Wowan
Wycarbah
Yalleroi
Yaraka
Schools, Amenities and More
There are a range of fantastic schooling options for children in this region, as well as some further away boarding facilities should your educational needs match those requirements. There is an absolute plethora of state school opportunities, particularly primary, with a healthy smattering of Catholic and private options as well.
Interested to read about the best schools in North Queensland? Read about it here. 
There are a number of areas within these borders for camping and caravanning, as well as the previously mentioned green spaces that are made abundantly available. Here you will also find shopping districts, well appointed libraries and gathering spaces to soak up a little of that local colour. The sense of community in this region is strong and there are often community events to participate in to help stoke those fires of small-town-togetherness. It's a helluva place and you'll not want to leave once you're here!
Lots of parking, lots of fun, lots of frivolity, lots more than you knew you needed. Friendships formed in the 4702 last a lifetime. You're buying into a legacy – ingenuity, hardwork, respect and dignity. That's what this area's all about.
Property Forecast in the 4702
This is what it comes down to, at the end of the day. Is this an area that will help you see a healthy return on your investment or are you going to lose out on valuable moo-lah? (Sorry, couldn't help the cow pun!)
House SOLD prices are coming in at the moment around the $300,000 mark. In slightly worrying news (but nothing to be overly concerned about) properties are sitting on the market for around an average of 200 days. This could well be due to some leftover anxiety to do with 2020 or it could be the result of some under enthusiastic sales reps! Whatever the reason, it's not a necessary indicator of a bad investment or a difficult market. The right property in the right hands can and WILL do wonders.
In more 'well to do' areas of this particular postcode region you will find properties that well exceed the above prices. It's something to consider. The longevity of such a decision. The ability to put down roots and really settle into the slower pace of semi-regional life. The ground is ripe and the time is right – so consider your move today.
Renting in the 4702?
The population of this working area is sometimes peppered with those who have jobs of a more transient nature. FIFO workers and those involved in seasonal employment, along with their families, need accommodation but may not necessarily want to put money down permanently.
This is where you, as the savvy investor, come into play. The rental market here will more than easily cover your mortgage repayments and you can open up the doorway to an investment property that will pay for itself in years to come.
Real Estate Property Regions – the 4702
So now you know our secret! We're mad about this neck of the woods and always have been. This is an area absolutely primed for growth and it's in such a fabulous zone in terms of the balance between industry and enjoyment. Consider this area for your next mooooooove – you'll be glad you did!