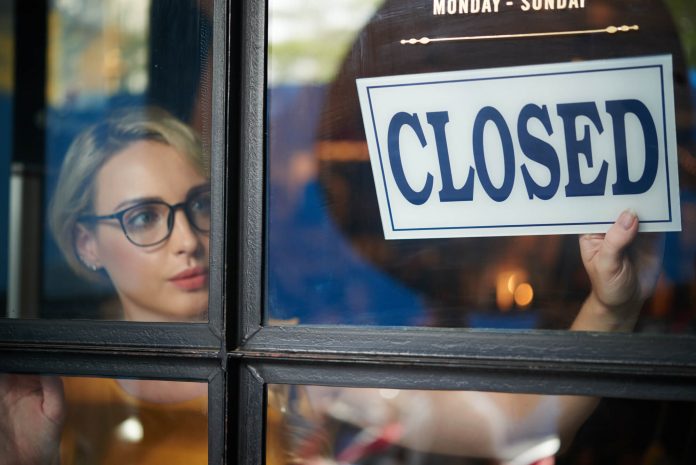 JobKeeper has ended.  Does this mean an end to any potential prosperity in Queensland's regional areas?  It's no secret that Queensland relies heavily on industries heavily impacted by various CoVID restrictions, from coastal tourism to rural and western Queensland's reliance on FIFO and foreign workers, Queensland is set to be hit hard by the end of Federal emergency funding, again.
The Far North Queensland funding for over 150,000 workers
Queensland's far north was hardest hit by the tourism slump and with more than a third of the Cairns workforce on the JobKeeper scheme, April is set to be a hard month.  When the international tourism market dried up, Cairns turned it's hopes to Queensland tourism, with the domestic flight scheme and "see your own backyard" type tourism campaigns pushing Cairns and the far north as a destination.  Then came the "local outbreak" in Brisbane, causing a short sharp lockdown, but a far longer resistance to flying and planning holidays.  Along the border, Queenslanders are weary of cancelled plans and flash lockdowns.
There is good news from the horizon
Tourism Tropical North Queensland
reports that Port Douglas and Cairns are running at 60-80% capacity over the April Easter Break.  There's been a steady increase in "Domestic Bums on Aeroplane Seats".  Domestic arrivals at Cairns airport is expected to grow from
45,000 to more than 65,000
in the coming months  – if we keep CoVID under control.
Bad for employees, and employers
After a decade of slumping mineral prices and ongoing questions around the sustainability of tourism on the fragile Great Barrier Reef, the Queensland government turned to small business and entrepreneurship to "boost the economy".  With massive investment in business grants and services, Queensland looked to the smaller employers to keep the State growing.  Now, those smaller enterprises look set to shut up shop, for good.
The cold reality of downsizing in North Queensland
As JobKeeper ends, so does small and medium business confidence.  During the first three months of 2021 Queensland's business community began the grim task of researching a new area of business – redundancy.  Redundancy, outplacement and other downsizing terms became hotly searched topics in Queensland in the lead up to JobKeeper.
Outplacement Consultant
Kris Reynolds reports a sharp spike in visitors and enquiries around downsizing from Queensland's regions "
Ask any recruitment or HR consultant, the last year has seen a massive shift towards outplacement services.  Employers have, in the lead up to the end of JobKeeper, been investigating the best options for laying off workers during a very difficult time".
Riding out the storm
With so many businesses on the edge of collapse already, the question of whether Queensland's regional economy can ride out this storm comes down to who you are asking.  While some tourism and hospitality providers simply reduce their capacity and operating hours, other providers, including festivals and events that drive tourists further west are now suffering their second year of cancellation.  Can they recover?  Farmers too face labour shortage struggles as fruit pickers and farm hands are traditionally hired on the
491 Regional Working Visa
.
Let them Pick Fruit
The Federal Governments' Back to Work In Agriculture scheme could be mistaken for Marie Antoinettes' misquote "Let Them Eat Cake".   By providing some funding to assist CoVID impacted workers to find seasonal jobs in rural areas, some argue that the government is failing to see a very big picture.  In reality, can tourism and hospitality workers find enough seasonal farming work to help them ride out the CoVID drought?  While the government seems to think it an easy solution, the workers disagree. Lower wages, high accommodation costs, demanding physical labour and logistical  restrictions for families means that the federal government's suggestion to "go pick fruit" is not practical for the majority of at-risk workers.
What's next for Queensland?
While the rollout of vaccines slowly churns on and talk of South Pacific Tourism Bubbles bring glimmers of hope, the question is, will it be too late?  The upcoming "off peak" season will determine the fate of many small businesses and their employees in Queensland.  Here's hoping we can put enough travelling bums on seats to keep the state afloat until CoVID passports are issued.