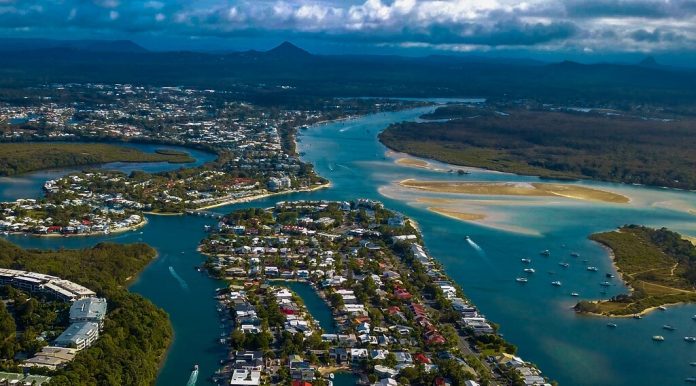 Sandy white beaches, balmy breezes, and endless summers. Who hasn't dreamed of moving to Queensland? In 2022, Brisbane was the capital city to watch, but regional centres, including the Sunshine Coast and Gold Coast, were running hot on the property radar. 
According to a Property Council of Australia survey, it's estimated that around 220,000 people will migrate to Queensland within the next five years. Why? Climate, lifestyle, and housing affordability. But where will families go? The decision very often comes down to Sunshine Coast vs Gold Coast. Here's what you need to know about both! 
Moving to the Gold Coast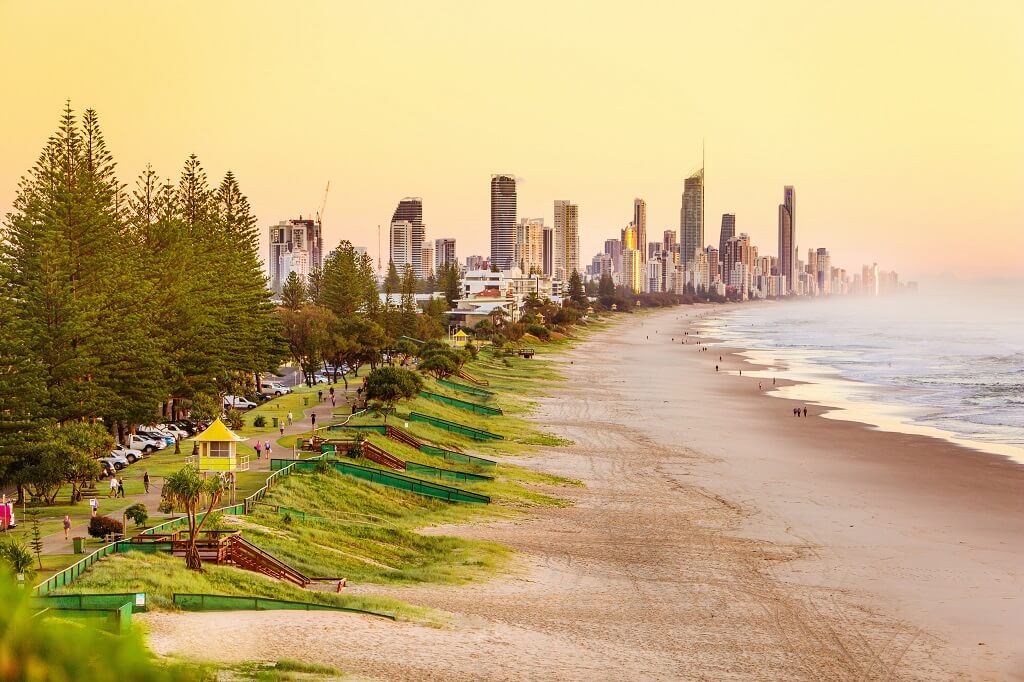 The Gold Coast is by far the largest non-capital city in Australia; it's larger than Hobart, Darwin, and Canberra. It's a good fit for those who like the hustle of an urban lifestyle but yearn for weekend getaways to the beach and bush.  
"In November 2022, in what's known as central Gold Coast, house prices were above $1 million. My firm has looked at the needs of families and selected 20 suburbs deemed to be the best on the Gold Coast based on a range of factors such as greenery, access to sporting and other recreational facilities as well as schools," says Brendan Andrews, director at Stone Real Estate Palm Beach.  
Palm Beach is consistently one of the best-ranked and searched suburbs not just on the Gold Coast but throughout Queensland. 
The suburb is flat so is popular with those who like to walk, run, and cycle. It also offers all styles of living, including water frontage. 
According to Andrews, "The Gold Coast offers ample amenities like surf clubs, cafes, restaurants, major shopping centres, an international airport, and a light rail will soon make commuting even easier. The 'Goldie' is also well known for its theme parks, lively social scene, and action-packed night life."  
High on the list of any family looking to relocate is always the availability of good schools and the Gold Coast has a wide range of excellent independent private schools.  
Choosing the right school is based on many factors including where you settle (Education Queensland schools are catchment based) and what 'feels right' for the whole family.  
Moving to the Sunshine Coast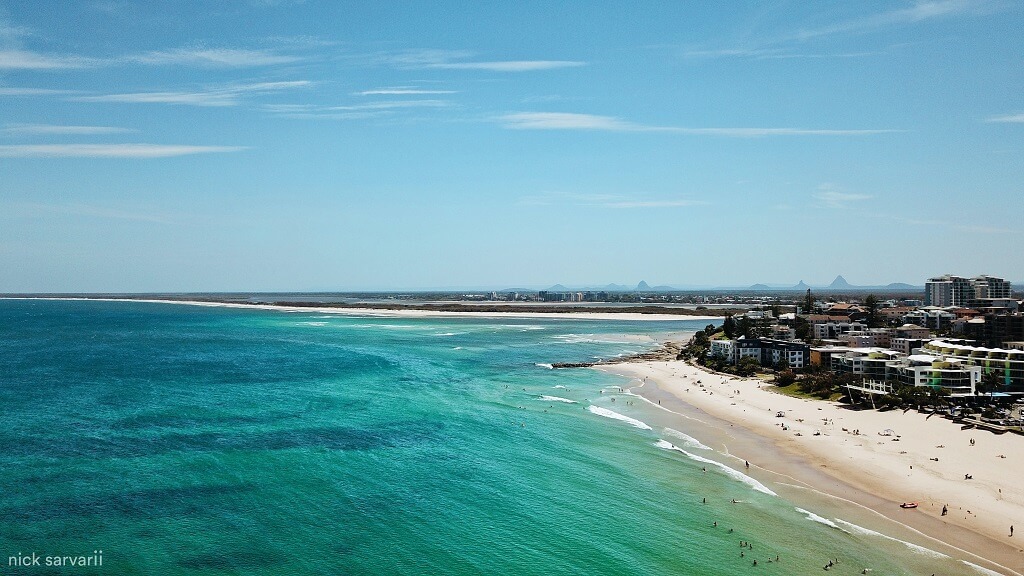 If seeking a more laidback, easy-going lifestyle, then the Sunshine Coast could be the solution. From Maleny and Montville in the hinterland to the breathtaking beauty of Noosa's world-famous beaches, the Sunshine Coast is a nature-lover's delight. 
"The Sunshine Coast, stretching north to Noosa and south to Caloundra, has the highest median house price – at $1 million – of any regional area in the country after prices rose by 50% during the pandemic. Combined with low availability of rental accommodation, it's difficult for new families to move to the Sunshine Coast unless they have jobs and housing already lined up," says CoreLogics Tim Lawless. 
What families will find is proximity to some of nature's greatest attractions including the Glasshouse Mountains; two of the Great Walks of Queensland; picturesque waterfalls including Kondalilla Falls; Kings Beach was voted the state's best beach by Surf Life Saving Queensland, while Mooloolaba Beach ranked sixth and Noosa Main Beach polled ninth in TripAdvisor's top 25 beaches in Australia. World heritage-listed Fraser Island is only 130 kilometres north of the Sunshine Coast.  
The schools – both independent and public – are excellent. 
If fine dining is important, Mooloolaba is the largest swordfish port in Australia and one of the busiest on the eastern seaboard with trawlers bringing in boatloads of fish, prawns, lobsters, and spanner crabs, making the Sunshine Coast famous for its fresh produce.  
The Sunshine Coast, although more laidback, does offer a broad range of events and experiences to engage the whole family – whether it be local markets, world-class sporting events or bespoke food experiences on Hastings Street. Capitalising on the 300 days of sunshine each year makes settling into the coastal lifestyle very easy.  
In fact, lunch at Mooloolaba Wharf sounds rather tempting about now…