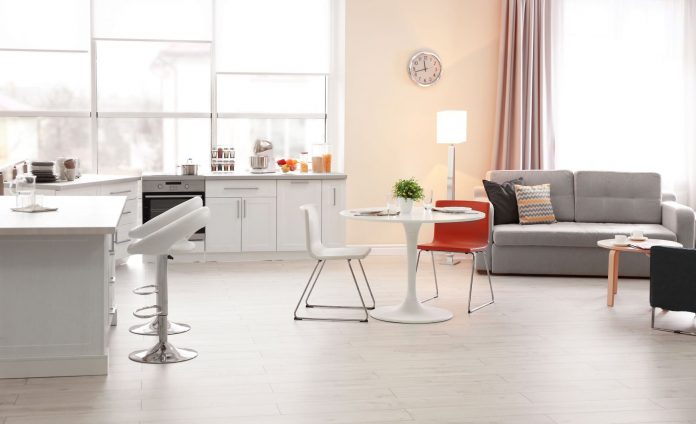 In these daunting times, owners and investors are (rightfully) cautious. With the big banks finally helping out in terms of waiving loans for set periods of time, it has to be acknowledged that 2020 has been one hell of a ride in terms of owning or investing in property.
Studio apartments are a talking point. In terms of renters, we often see international students making up a bulk of the population who are interested in leasing these smaller spaces. Given the current situation, a lot of these students just plain AREN'T in the country and don't look like they will be for the foreseeable future due to the government's bans on international travellers coming to Australia.
So what do you do if you're in the market for a studio apartment? It is worth the risk?
Studio Apartments – We Say Yay
Studio apartments are often in fantastic, central locations where high-density living is the norm. You'll often note that renters who live in accommodation like this are at home less than those who have premium sized living spaces – they're social beasts and they've got lives to lead! In terms of being an investor, this logically indicates that you're going to be up against less 'wear and tear' than if you had a family living in a sprawling home.
Small spaces also have higher yields, attracting between one and one and a half percent higher than other types of properties. You could bump this up further by marketing your studio purchase as a holiday rental, Air BnB or an executive abode.
Studio Apartments – Or Is It Nay?
Some lenders aren't interested in lending against a property that's quite small so be cautious of this element when it comes to making your decision. QPE recommends that you speak with a financial advisor and have close, focused conversations with your lenders before undertaking any big-time decisions.
That being said, the deposit you will be required to pay will be, again – using logic here, smaller than a larger space. However, expect to pay at least 20% to secure finance.
Selling these properties in the current climate is, again, a tricky one so do all of your research first before making a big decision.
Need help? Talk to the experts! Queensland Property Experts are worth their weight in gold and they KNOW what they're talking about. Get in contact with us today to see your investment dreams become a reality.