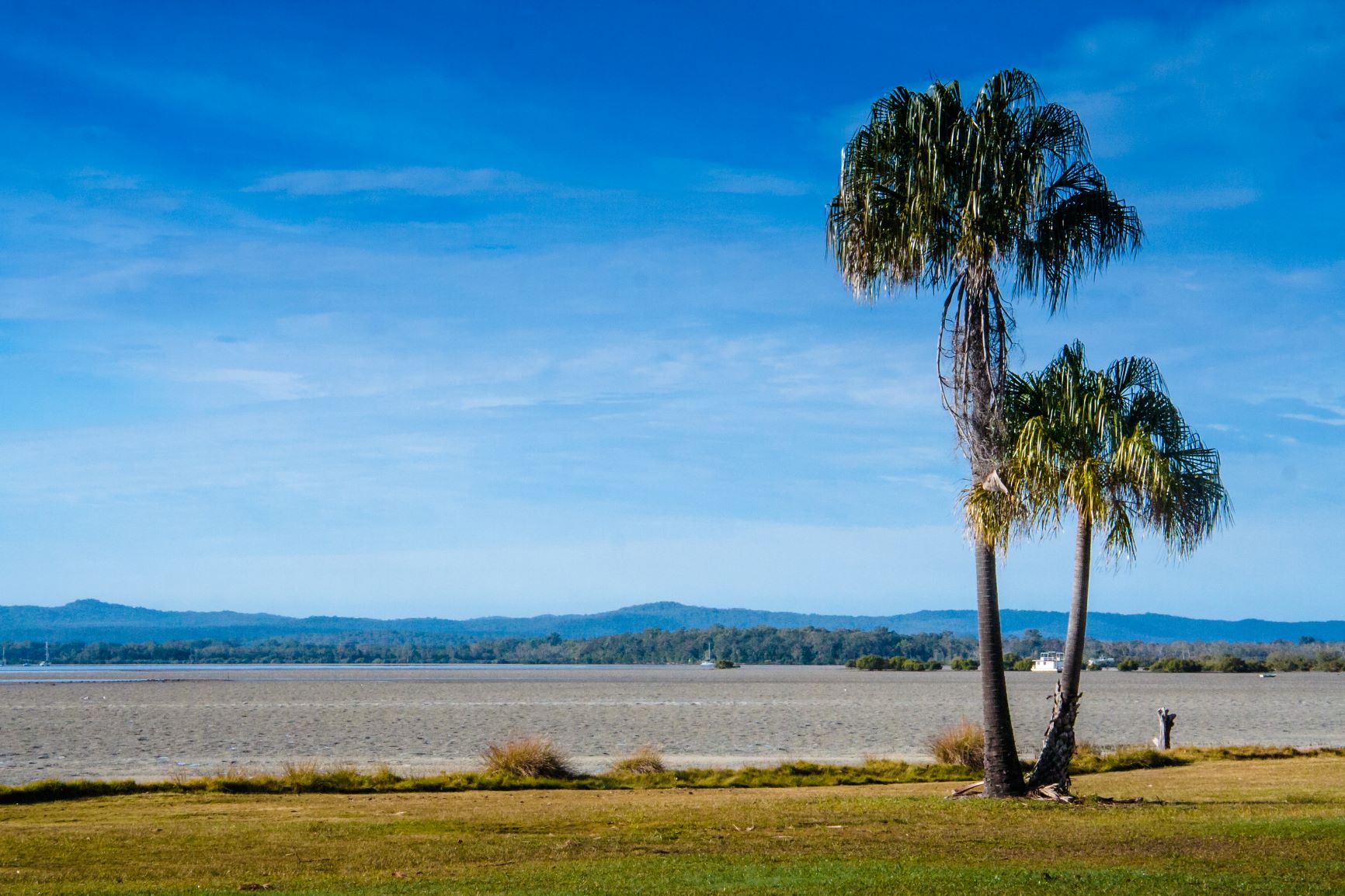 Real Estate in Cooloola Cove
If you're looking to make a sea change to a place where the lifestyle is great for kids, where it's safe, where there's loads of fun to be had and nature to be enjoyed, then real estate in Cooloola and Cooloola Cove is for you.
With World Heritage Listed Fraser Island right on Cooloola's doorstep and other popular locations like Tin Can Bay, Double Island Point, Teewah and Rainbow Beach, the Cooloola region is the perfect spot for four wheel drive enthusiasts, keen fishermen and nature lovers in general. It's one of the few places you can live and say you're surrounded by a National Park.  Cooloola is actually part of the Great Sandy National Park and Cooloola Cove is surrounded by it.
The great outdoors aside, Cooloola and Cooloola Cove have a small number of amenities close by including Woolworths, bottleshop and medical centre. There's a pharmacy too which might come in handy for Midge bites, particularly for those people who flare up; Sandflies or Midges are common on the Fraser Coast. For more substantial retail options, it is a 40 minute drive to Gympie, not too bad for the option to live so close to nature.
While there is limited real estate in Cooloola due to the landscape, Cooloola Cove is home to families and retirees because of the laidback lifestyle. Most homes here are your modern, lowset brick style home on large blocks; perfect for the boat. It might be paradise to many but it's not reflected in the housing prices, they're still quite affordable; a median price of $303,000 at time of writing.
Real Estate in Tin Can Bay
Adjoining Cooloola Cove is its even sleepier neighbour, Tin Can Bay. You may have heard Tin Can Bay as a holiday destination but, it's a quiet little seaside fishing suburb loved by many, particularly retirees. There's limited nightlife and shopping here, but the locals don't mind the drive to Gympie, Noosa or Maryborough if it means being able to live such a lifestyle.
Tin Can Bay is a nature lovers dream – sailing, bird watching, kayaking and spotting marine life like turtles, fish, dolphins, mud crabs and sand crabs. Inskip Point is a popular spot for swimming and camping, the bay also has plenty of easy 4WD beach driving too. The kids and adults alike will get a real thrill to walk down the road and feed the dolphins, Tin Can Bay is home to one of only two authorised dolphin feeding programs in Queensland where you can hand feed a small number of Australian humpback dolphins. How many people do you know that can walk out of their house and down the road to feed the dolphins at the start of their day?
It's hard to focus on the real estate in Tin Can bay without getting caught up in its surrounding beauty but, with affordable, modern, low set brick homes and a median price of $320,000, you can certainly get the best of both worlds here, whether it be to live permanently or as a holiday home.
Unlike many suburban areas in Queensland, real estate in Cooloola Cove and Tin Can Bay is all about a lifestyle. Yes, these areas have limited access to shopping and transport but they do have access to National Parks and beauty that you just won't experience living in the suburbs. Residents that live on the Cooloola Coast don't live here for convenience but because the lifestyle and surroundings are worth the small amount of inconvenience.
Looking to buy a house in Queensland? Learn about the fees, charges and hidden costs HERE.