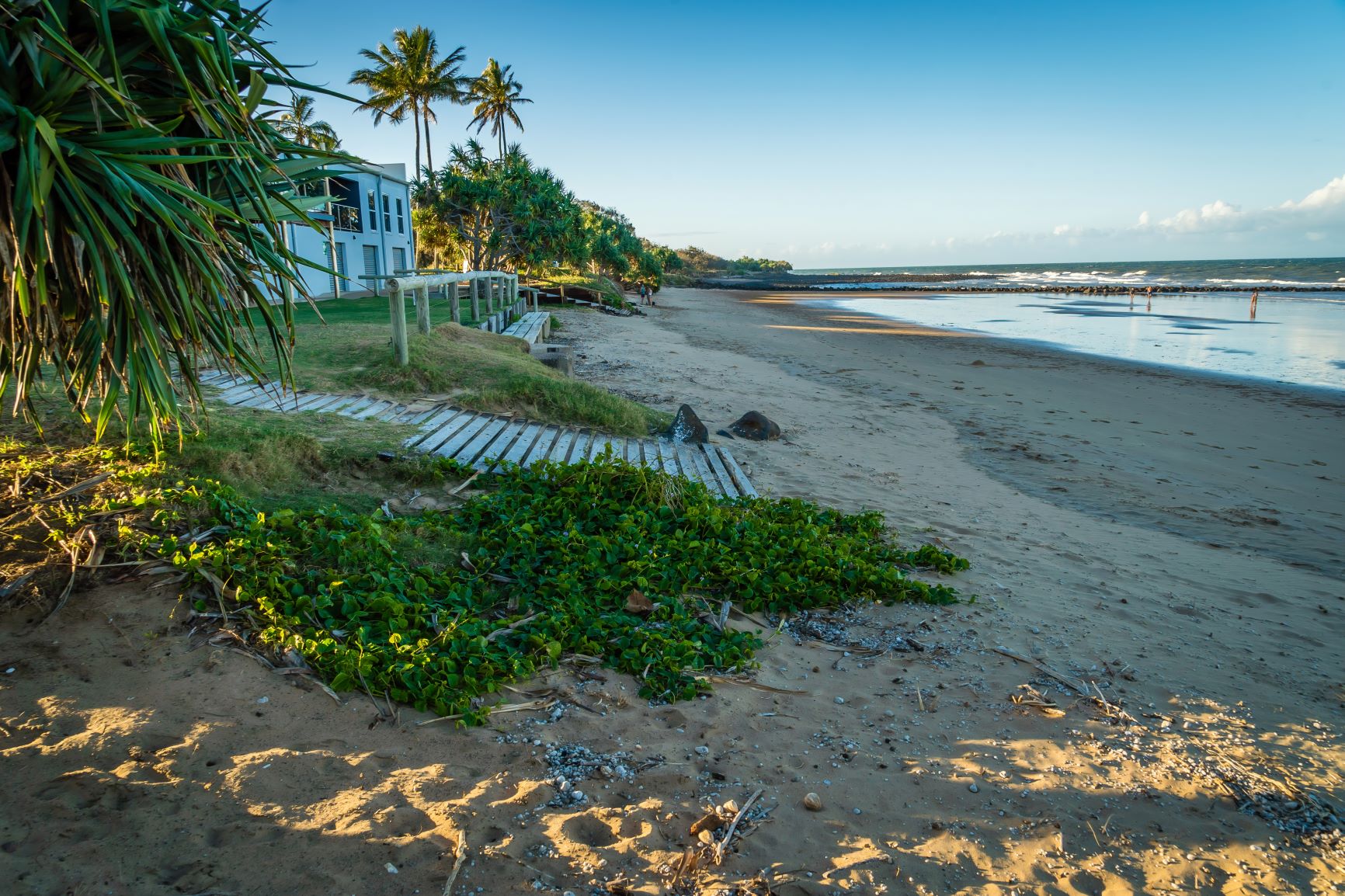 The Bundaberg Region covers an area of approximately 6,451 km², almost 90% of this is rural including, natural environment, public areas, forestry and rural production areas. Small rural villages are supported with local services, but the demand for rural living has seen the allocation of land for rural residential developments in areas such as Sharon and South Kolan.
Although real estate in the Bundaberg Region is predominantly rural, buyers are also attracted to the area because of the proximity of both rural and residential properties to beaches and the CBD. Property in Bundaberg is also a fraction of the price in capital cities such as Brisbane.
Rural Real Estate in Bundaberg
One of the great things about the Bundaberg Region is that you can have the best of both worlds. If you're keen to live on acreage in a rural setting but still close to the centre of town and beaches, suburbs like Sharon and Avondale are perfect. Avondale is a mix of commercial farming and lifestyle properties, it is close to the Kolan River and has its own pub, primary school, petrol station and convenience store. Sharon, closer to the CBD, runs alongside the Burnett River and is a popular spot for the agriculturalist or hobby farmer with large acreage blocks.
Bucca, the neighbouring suburb of Sharon, is another rural suburb only 20 minutes from Bundaberg's CBD. Properties here range from 2-100 acres with surrounding cane and crop farms and plenty for families including freshwater fishing, swimming, horse-riding and water sports on the Kolan River.
Other acreage and rural suburbs in Bundaberg that are close to the CBD (within a 25 minute drive) yet feel so far away include:
• Alloway
• Burnett Downs
• Kinkuna
• Meadowvale
• Moorland
• Oakwood
• Pine Creek
• Rubyanna
• South Bingera
• South Kolan
• Welcome Creek
• Windermere
And although other suburbs like Abbotsford, Electra, Givelda and Watalgan are a fraction further from the centre of Bundaberg, you simply can't beat being able to live a rural lifestyle, even having your own farm, and being able to drive into town or to the beach.
Seaside Real Estate in Bundaberg
Bundaberg has the Southern Great Barrier Reef and Lady Elliott Island on its doorstep along with a number of idyllic beaches, making Bundaberg's seaside suburbs perfect for those who love the great outdoors, nature and the lifestyle that comes with it.
Suburbs with popular swimming beaches include Burnett Heads, Bargara, Moore Park Beach, Elliott Heads, Innes Park, Coral Cove and Woodgate Beach. And you can't forget one of Bundaberg's most famous attractions, the Mon Repos Regional Conservation Park, home to majestic sea turtles.
A lesser-known seaside suburb in Bundaberg, yet just as beautiful, is Coonarr. Coonarr is a nature lover's paradise with creeks, bush, beach and wildlife. It's a great spot here if you'd like to cast a line, drop a crab pot or do a bit of canoeing before or after work. It's a beautiful environment right at your doorstep.
Coral Cove, Elliott Heads and Innes Park are all popular communities for the laid back lifestyles they offer. Ocean views, the sound of waves, walking and bicycle paths, relatively quiet streets; many people buy here to retire or to have somewhere relaxing to come home to, and that's still close to the CBD for work or other services. Other seaside suburbs in Bundaberg include Calavos, Qunaba and Winfield.
Good to know: Most seaside suburbs in Bundaberg are well equipped with conveniences such as supermarkets, restaurants and cafes that serve residents well until they need to make a trip into the city.
Real Estate in Bundaberg Dc
Where rural and beachside properties are big favourites in the Bundaberg area, real estate in and around Bundaberg Central has its positives, too.
Perhaps you're not keen to maintain an acreage property; you'd like to be closer to work or, you'd prefer a quick ten minute drive to the beach; living in Bundaberg South, Bundaberg North, Bundaberg East or Bundaberg West is likely a better option.
A mixture of modern brick homes and old timber homes on smaller residential blocks, each of these CBD suburbs are within a quick drive to the beach and enjoy seas breezes. They're close to gardens, parks, shopping, schools and professional services. But, if you're still keen on growing crops but with access to the CBD, Gooburrum is only 7kms away. Gooburrum also has small acreage in relatively new housing estates.
Other suburbs a stone's throw away from Bundaberg CDB and that are close to amenities like schools and retail include:
• Kalkie
• Kepnock
• Svensson Heights
• Thabeban
• Wongarra
• Walkervale
• Ashfield
• Avenell Heights
• Avocaanta Fe Heights
• Branyan
• Kensington
• Millbank
• Norville
• Rubyanna
• Qunuba
More and more people are starting to find out about the diversity of Bundaberg, and its quiet little beachside locations are becoming more popular. Who knows how long real estate in Bundaberg will stay affordable; maybe it's time to start looking?