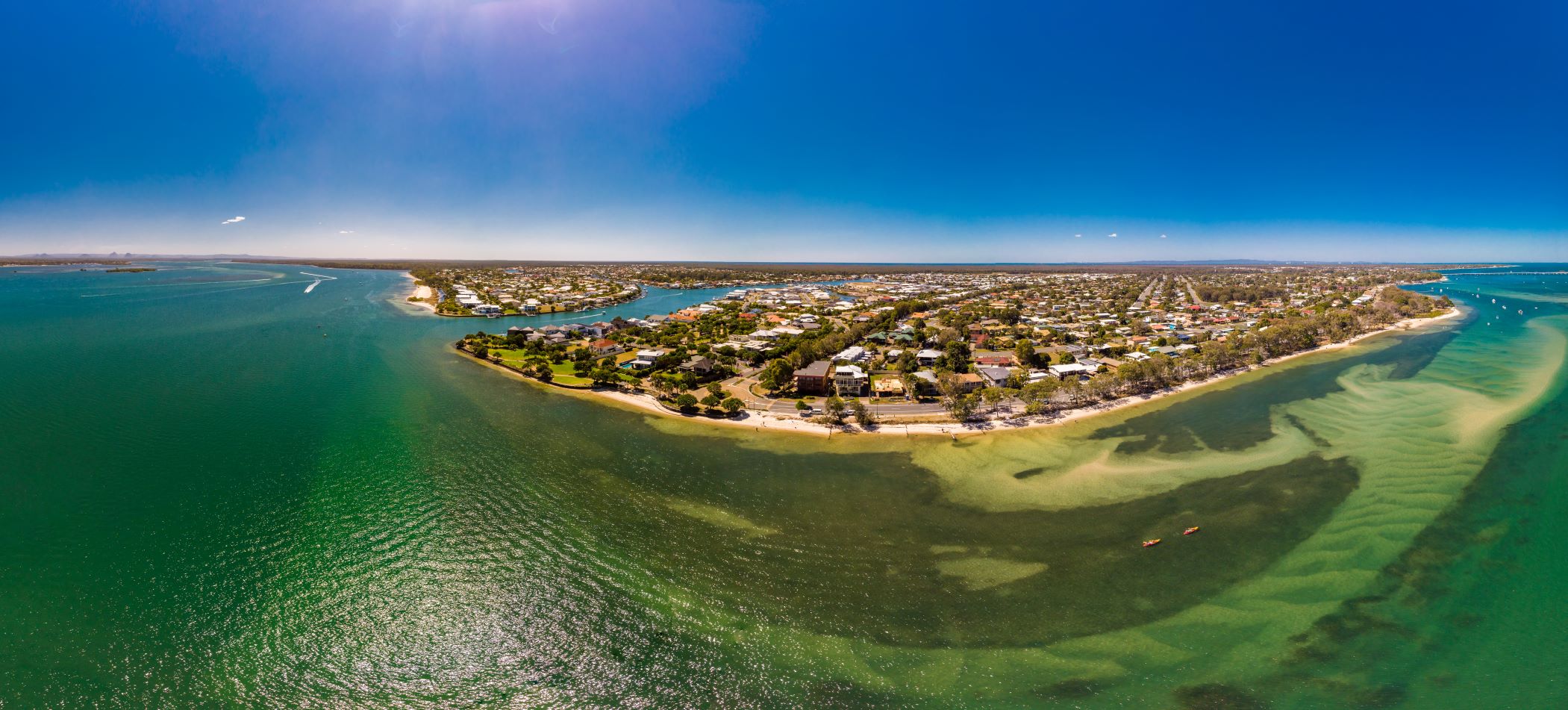 The Moreton Bay region is one primed with, and at times overflowing with, promise and bounty for all. This truly is God's country – rich with natural resources, blessed with spectacular views and climate and close enough to modern conveniences that choice and options are available for all.

The Moreton Bay Region offers families and investors the chance to live a coastal lifestyle (or near enough!) whilst maintaining the conveniences of being close to the bigger city. It's the perfect choice. Linda Tillman – Tilma Group
But what of the property market here? Sure, it's beautiful, but does that translate to wise investments? This article will explore whether the promise of the Moreton Bay region property market actually pays off.
Moreton Bay Region Property Market Forecast
According to a 2018 study, Moreton Bay was the number one local government in the state in terms of growth. This is particularly significant when recognising the downturns in other parts of the state due to environmental and employment factors.
There are 'rising star' suburbs in this area like Bellmere and Decepton Bay that seem to be at odds with the rest of the state. Take, for example, Burpengary where quarterly sales have risen an astonishing 69 to 97 in the past six quarters – healthy growth and a promising sign for potential investors. It truly is one of Australia's, not just Queensland's, most quickly growing areas.
As mentioned in the afore-referenced article, a "key driver of this growth" is the combination of the investment, commercial and employment opportunities enhances by the growth of large commercial hubs in a variety of 'hot spots'.
Thinking of investing in the Moreton Bay region? There's never been a better time and this upswing looks set to continue through to the early 2020's at the very least.
Moreton Bay Region Property Prices
It's important to look at who is purchasing property in this region – and what they're buying – to determine whether or not to take the opportunity to invest.
CoreLogic data points to the following 'hot' real estate suburbs in the area:
• Elimbah (with a steady 14.7% growth since 2017) $605,000 median house price
• Joyner (14.6% growth in the same period) $596,250 median house price
• Woorim (13.8% growth) $515,000 median house price
• Bellara (12.4% growth) $362,500 median house price
• Margate (Redcliffe Peninsula) (12.2% growth) $452,000 median house price
While there is no certainty that these areas will continue to grow, there is promise here that does not exist in other profiled areas of the state. Here we see population and employment growth that is seemingly unrivalled – good indicators that these upward trends will continue to swing in favour of the Moreton Bay Region.
These areas promise bigger blocks, developed and developing infrastructure and a slower pace for those looking to escape the hustle and bustle of Brisbane big city life. This is a different lifestyle that holds both the promise of a seachange as well as a treechange at the same time. Space to move, air to breathe and relaxation to be had whilst being supported by facilities and amenities that make this an achievable lifestyle for couples, families and singles alike. It's an infrastructure revolution – and savvy investors and family purchasers are looking to make the most of it.
Moreton Bay Region Real Estate Market
Let's take a look at precisely who is moving to the area.
The Queensland Government has expressed a long term commitment to "invest in the critical infrastructure (that) continues to transform the (area) with the ongoing delivery of new road, tunnel and rail links to support the competitiveness of industry and business."
The population in the Moreton Bay Region, neighbour to busy Brisbane, is tipped to grow to approximately 622,000 by 2031. This means that property prices will be pushed up above median current values to reflect the increasing demand in the region.
Right now (at time of writing in early 2019) we are presented with the following statistical information about the region.
About The Moreton Bay Region
The area comprises the former Caboolture, Pine Rivers and Redcliffe Districts. It's the third largest population of any local government in Austarlia.
Current population data projections can be broken down into the following areas. These are the projected populations for 2031.
• Bribie Island – 21,302
• Burpengary and Narangba – 41,338
• Caboolture Central – 41,028
• Caboolture East – 31,087
• Caboolture South – 7,461
• Caboolture Midwest – 17,950
• Deception Bay – 22,394
• Morayfield – 43,300
• Cabooluture – 225,859
There are, of course, other areas within the confines of the Moreton Bay region but this data snapshot is a neat depiction of where the area is going.
Employment rates are on par with the rest of the South-East Queensland corridor, if not slightly lower in some locales. There are high proportions of families here – both new and established – as well as a significant number of elderly citizens. This will provide a gap in the market in years to come as homes that have not previously been on the market for a long time become available again.
The increase in demand in the area sees a high turnout at open home inspections (aligned with Brisbane's high levels of interest) and many homes only staying on the market for a short amount of time.
Moreton Bay Region Housing Market
There are quite a number of new developments in the area timed to take advantage of the increases in infrastructure and inter-connectivity. That being said, there are still quite a number of old style homes. Queenslander style abodes are popular here but so too are the brick low set classics that we see in many developed areas.
There are plenty of excellent schools within reach of the area and a number of shopping centres and attractions being built at time of writing. The opening of region stalwarts like IKEA and the like mean that even those who don't live in the region are flocking to take advantage of its excellent amenities.
Should We Invest in the Moreton Bay Region?
This is an excellent area to live, work and invest in. If it works for your long term plan, advice would be to start investigating options early before the rest of the country gets wind of how great this place truly is!