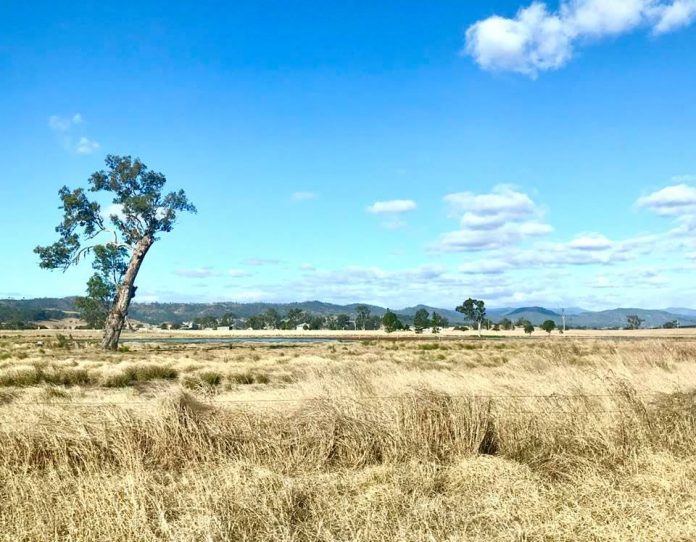 There's nothing better than packing up the car and hitting the open road, particularly the road less travelled. Located a short 1.5 hours from both Brisbane and the Gold Coast, Mt. Barney National Park feels like a true escape from the hustle and bustle of city life. As you enter the Scenic Rim Region and wind your way down to Rathdowney, you'll leave your worries behind and become immersed in beautiful scenery that almost looks too picturesque to be real. The vast green landscapes are dotted with cute villages boasting art galleries, cafes, boutique wineries, dairy farms and rolling hills. As you get a little closer to Mt. Barney, mountain peaks and meandering creeks welcome you to a rugged wonderland.
Camping at Mt. Barney with kids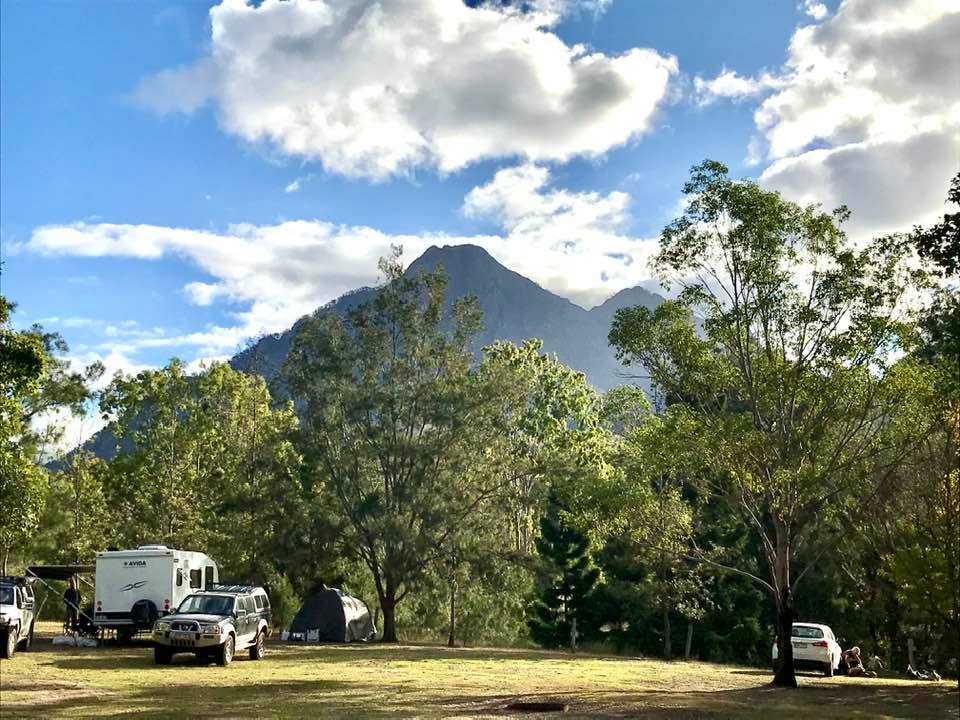 As Mt. Barney is part of one of the largest areas of undisturbed natural vegetation in South East Queensland, it's an incredible place to explore with the whole family. With stunning vistas, refreshing water holes and walking trails ranging from easy strolls to all day climbs, the opportunities for adventure are endless. Mt. Barney camping offers eco-friendly accommodation options ranging from camp sites to cabins with spectacular views of Mt. Barney towering over the entire property. With an on-site store for ice and firewood, flush toilets and hot showers, it's super easy to camp at Mt. Barney with kids.
Mt. Barney camping offers plenty of space to spread out with friends, or have a quieter spot to yourself if traveling solo. With enough fire pits for everyone, it's the perfect place to make S'mores and have sing-a-longs by the campfire underneath the open sky. During the day, the campground's adventure programming caters to both families and hard-core hikers alike as they offer everything from easy navigation courses to challenging guided climbs to Mt. Barney's summit. If you do leave your site to explore the area, be sure to keep all of your food safely tucked away or an opportunistic wallaby may just try to help themselves to all of your camping treats!
Once you visit Mt. Barney – you may be tempted to stay for good
The Mt. Barney area is easy to fall in love with and it's not surprising that some people choose to stay for much longer than just a weekend escape. As you drive past the storybook houses and charming farm gates on your way to Mt. Barney, you can't help but be envious of the beautiful views – and be tempted by the affordable price points. Located in the massive McPherson Range – with stunning national parks and the World Heritage listed Gondwana Rainforest right on their doorstep, it's no wonder that available homes in this part of the Scenic Rim are hard to find and never last long on the market. With an abundance of natural beauty, nearby amenities in local towns and villages, and an easy commute to both the coast and the city, those who live in this area are very fortunate to call it home.
Mt. Barney – a must-do for all ages
Whether you're adventuring with friends, looking for a serene getaway, or going on vacation to Mt. Barney with kids, this area is one of Queensland's magical hidden gems that can't be missed. However, with all of its natural beauty, rural charm and welcoming locals, once you go, you may never want to leave.