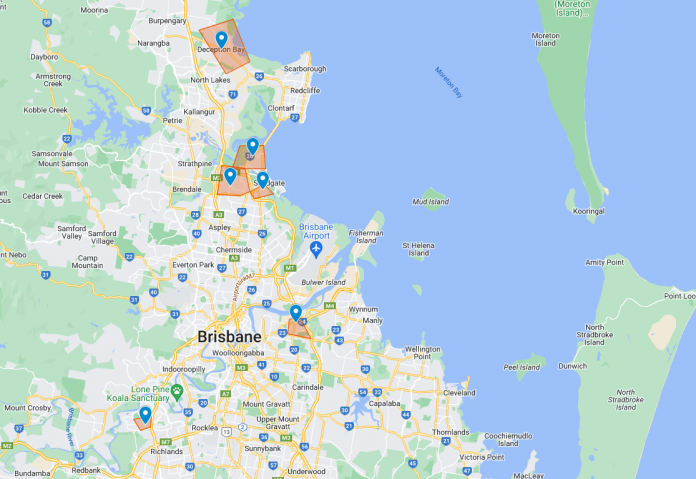 Always the bridesmaid, never the bride – until she is.  The Bridesmaid Suburb is the cheapest suburb in the postcode, the neighbouring suburb that lacks the prestige of its top ticket neighbours but still offers all the key benefits.  With interest rates soaring and the property market in freefall, investors are shying away from the big ticket brand name suburbs, and looking for a more modest investment opportunity in Brisbane.  So, let's meet the bridal party! 
Investment viability is more than just the figures
If you look strictly at the figures, you might jump straight on Logan Central as a golden investment opportunity.  Formerly known as Woodridge, Logan Central has a reputation with quality local renters as a "no-go-zone."  We all know the quality of the renter is paramount to the ROI on the investment so while Woodridge/Logan Central might look good on paper, make sure your chosen investment area can deliver quality tenants. 
The Blushing Bridesmaids that fulfil the big investment picture
Investing in Jamboree Heights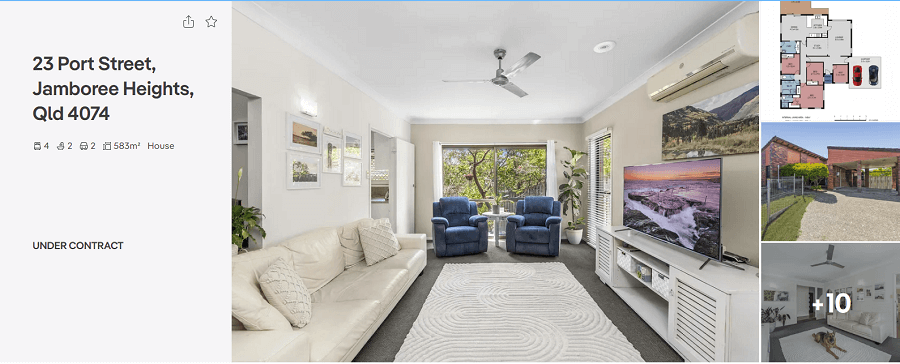 Investors are already discovering Jamboree Heights and it will soon be out of reach for many budding landlords.  Situated in the highly sought after Western Corridor, it sits at the southern end of Mt Ommaney, across the river (and back a little) from Brisbane's most exclusive suburbs. 
Investing in Murarrie
Once the hub of industry – and still carrying the remnants of that time, Murarrie has taken on a new persona as it feeds from the reputation of nearby Cannon Hill and Morningside.  With all mod cons including public transport and Gateway access, shops and schools, Murarrie is no longer perceived as nothing more than a truck stop. 
Controversial:  Investing in Deception Bay
Once the Woodridge of the north side, Deception Bay struggles with its reputation for crime and public housing.  Deception Bay residents, however, are divided on this matter – literally.  On one side of the main road stands a cluster of highly affordable, small, post-war homes and housing estates, dotted with public housing.  On the other are spacious blocks that lead all the way to the waterfront – a waterfront lined with parks and bike paths, barbecues and playgrounds.  Investing bayside is still very affordable but won't be for long.  The peninsula's train line, a few kilometres from Deception Bay, has increased rental demand in the area. With local suburbs including the peninsula's "playground of the wealthy" Newport, and the sprawling family HQ of North Lakes, Deception Bay is mixing with a better class of renters these days. 
Investing in Deagon, Brighton and Bracken Ridge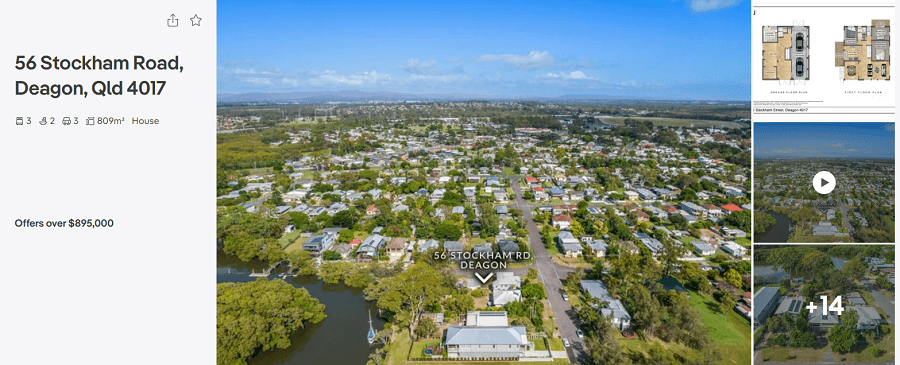 The sleepy township of Sandgate has weathered a lot of market fluctuations to remain one of the most in demand suburbs on Brisbane's north side.  Neighbouring Shorncliffe, with its 360 degree views and stately homes, is already well out of the comfort zone for most investors.  But to the north, there's Brighton, complete with bayside properties, large blocks, big family homes and most mod cons – except a train station.   
Deagon, set back from the waterfront but with ample river frontage homes (including private boat docks), is extra cheap.  Why so cheap?  Older style homes and the fact that the suburb is prone to flooding makes it a slightly riskier investment.  But it's got all the mod cons including a train station.   
Bracken Ridge's higher blocks boast views.  Spectacular views.  It's a suburb jam-packed with big blocks and solid brick homes.  It is, however, set back from the water and has no train access.  Like neighbouring Boondall, Bracken Ridge was named in the Hot 100 investment suburbs for 2023 based on affordability, amenities, family appeal, location, investment prospects, gentrification, population growth, demographic change and infrastructure.