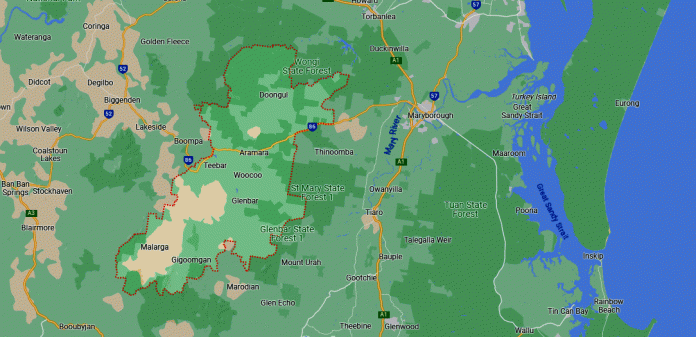 Wide Bay-Burnett is the next frontier for eager property buyers wanting a picturesque tree change, with the convenience of city facilities nearby.  West of Maryborough and around 3.5 hours from Brisbane,  2 hours to Noosa, or 1 hour to Gayndah and Gympie, this little-known postcode offers fertile acreage with unspoiled bushland, in bulk. If you're after a few acres, or a few hundred, to call your own, there are bargains to be found, often with water on site, in this little piece of pretty Queensland is ripe for the picking.
4620 is not your typical rural investment opportunity, it's more about affordable buy in to that lifestyle you've always wanted. While the prices might be right, you should do thorough due diligence as this is not a 'rental market'.
I'm a sucker for the great outdoors.  I've run a leading off road camping business, and various other "on the road" companies for nearly 40 years and I am still amazed at just how stunning Queensland really is.  Wide-Bay Burnett is so very close to South East Queensland and yet so widely overlooked by investors.  This is a "nature lover who also likes the nicer things in life" paradise.  The Mary Valley to K'gari is just wall-to-wall magnificent landscapes, big healthy towns, and wonderous national parklands.  And, just a couple of hours to the Sunny Coast!
Where is 4620?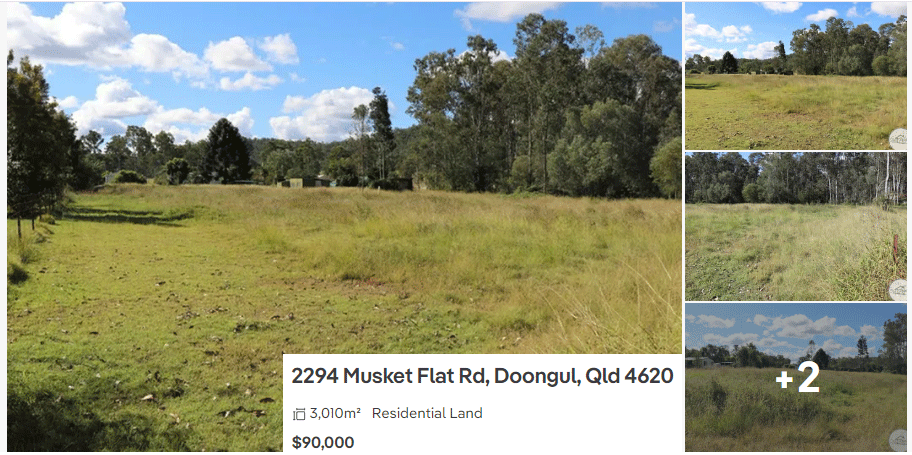 The postcode 4620 is located in the heart of the Wide Bay-Burnett Region and is made up of a cluster of picturesque small towns, including Aramara, Brooweena, Doongul, Gigoomgan, Glenbar, Gungaloon, Malarga, North Aramara, Teebar and Woocoo.  Loved for their charming original architecture, heritage-listed features and stunning location, these sleepy villages enjoy a long history born of the state railway system.
At the time of publication, you could get yourself a 1200m2 block in the area for under a $100,000.  Want a lot, 436ha will set you back just over a million.
Facilities for Families in 4620
Most of the towns in 4620 offer a small community primary school but high schooler will need to travel to Maryborough for secondary education. The most popular towns for families in the area include:
Brooweena is a small town with a population of approximately 300 people. It has a primary school, community hall, general store, and a pub. It is also close to other larger towns such as Maryborough, which offers more services and amenities.
Teebar is a rural town with a population of around 150 people. It has a primary school, a community hall, and a hotel. The town is situated in a scenic location and is relatively peaceful.
Woocoo is a small rural town with a population of approximately 130 people. It has a primary school, a community hall, and a few shops. The town is situated in a picturesque location and has a relaxed atmosphere.
High schools serving 4620 families
While these towns may have local primary schools, there may not be any high schools or secondary education facilities.  However, some of the larger towns in the region, such as Maryborough and Bundaberg, do have a wider range of educational facilities. Some of the best schools in the region include:
Maryborough State High School
Bundaberg State High School
St. Mary's Catholic College, Maryborough
Shalom College, Bundaberg
Bundaberg Christian College
Fraser Coast Anglican College, Hervey Bay
These schools offer a range of educational programs, including primary, secondary, and tertiary education. They may also offer extracurricular activities such as sports, music, and drama.
Medical services in 4620 region
While these towns may have basic medical services available, more specialized medical services and facilities are likely to be found in larger towns and cities in the region.
Some of the larger towns in the area with more comprehensive medical services include:
Maryborough
Bundaberg
Hervey Bay
Gympie
It's worth noting that the availability of medical services may vary depending on the location of the town you are interested in, and that access to medical services in rural areas can sometimes be limited or subject to long waiting times. It's a good idea to research the medical services available in the area you are interested in and consider any specific healthcare needs of you or your family before making a decision about where to live.
Things to do in the 4620 area
It's a paradise for the "outdoorsy type" with national parks on all sides!  St Mary State Forest, Glenbar State Forest, Grongah National Park, Ban Ban National Park, Woowoonga National Park, Wongi National Park, and Mt Walsh National Park.  Not to mention museums and historical sites, markets, shops and art galleries.
Being spoiled for choice means there's always something to do in the region, with most popular activities being:
Bushwalking and Hiking – Glenbar State Forest has several walking trails that range from short walks to longer hikes. You can explore the forest and discover its flora and fauna.
Camping – There are several campgrounds located in the forest that provide a great place to stay while enjoying the natural surroundings.
Mountain Biking – Glenbar State Forest has some great mountain biking trails that offer a range of difficulty levels. The forest provides a beautiful backdrop for your ride.
Picnicking – The forest has several picnic areas where you can enjoy a picnic lunch while taking in the beauty of the surrounding forest.
Birdwatching – Glenbar State Forest is home to a wide variety of bird species, including the rare powerful owl. Birdwatching is a great way to enjoy the natural beauty of the area.
Horse Riding – There are several horse riding trails located in the forest. Horse riding can be a great way to experience the forest in a unique way.
Photography – Glenbar State Forest is a great location for photography. The forest provides beautiful natural scenery and is a great place to capture stunning photographs.
Fishing – There are several creeks and waterholes in the forest that provide good fishing opportunities. It is a great place to spend the day fishing with family and friends.
Jobs in 4620
Most new residents to the area are remote workers enjoying an affordable and refreshing tree change but industries in the area include grazing and grain farming, logging and manufacturing.  The population in this area is largely retirees and empty nesters but there are plenty of families with kids in residence too.
Investment properties in 4620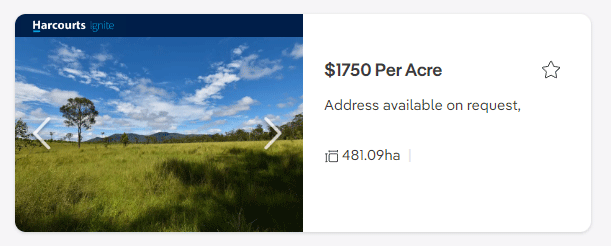 This is not an area to pick up a cheap flat.  Most dwellings are free-standing houses, often on large blocks.  This is not the ideal location for rental returns as it's one of those rare places where there are more houses than people!  This is a paradise for owner occupiers, and a refreshing change for those fleeing the housing crisis in the cities.  Properties in the area rarely come up for sale as there are very few around.  This is, quite literally, a little piece of Australia that will be your very own.  With unimproved land from $1750 per acre, or giant residential zoned lots in town for $90K, it's ideal for the tree changers, not the rent chargers.