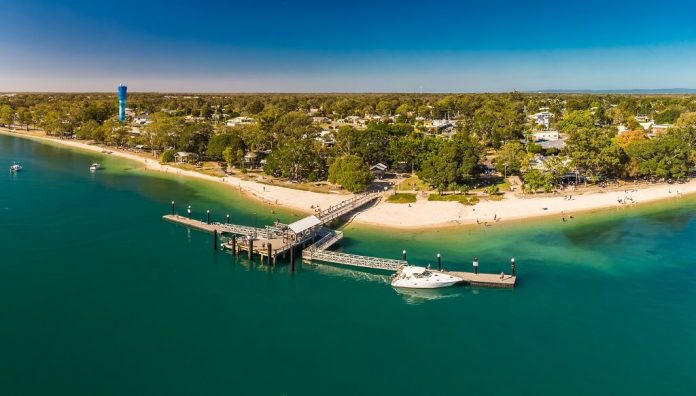 Discover all the things to do on Bribie Island!
Bribie Island is a glorious island about 45 minutes north of Brisbane at the start of the beautiful Sunshine Coast – and it's so easy to explore! Known locally as a day tripper's paradise, Bribie is the only sand island in Queensland connected by bridge and has some of the best and safest beaches in the area. But, if you're all beached out, don't count Bribie Island out just yet – there are so many hidden gems just waiting for you to uncover! Check out these fantastic things to do on Bribie Island and discover a new side to one of south east Queensland's favourite destinations.  
Local attractions
The Butterfly House
Set on First Avenue on the way to Woorim, Bribie's Butterfly House is a magical sanctuary for beautiful butterflies. The gardens inside and the stunning butterflies that call this place home are sure to set your heart aflutter. Make sure you wear something bright – butterflies are attracted to colours like orange and pink because they look like flowers. You'll ensure the butterflies are drawn to you! 
The Seaside Museum
Learn about the history of Bribie Island at this small museum on Bribie's calm side. The museum is home to a large collection of preserved fish, a theatre show about the SS Koopa (a luxurious ship that took holidaymakers from Brisbane to Bribie via Redcliffe from the 1910s to the 1940s, when she was commissioned for war service) and a replica of a World War II bunker built on the island. The museum is known for its interactive displays and various exhibitions that change throughout the year. There are also a variety of events and workshops available for the whole family! 
Bribie Island Community Arts Centre and Arts Market
Nestled in the bushland along Sunderland Drive is Bribie's own community arts centre. The centre offers fun workshops for all skill levels, including things like alcohol ink art, wood crafting, pottery, painting, and so much more. The arts and crafts market run by the centre also happens on the last Sunday of the month and is well worth a visit – the art produced by the residents of the centre is stunning! 
Bribie Island Adventure Tours
You may have been to Woorim and gone swimming at Bribie Island's famous surfside, but have you visited the stunning National Park or the lagoons? Have you climbed up a World War II bunker, or seen the local kangaroos sunning themselves just like we do?  
Bribie Island Adventure Tours are sure to get your heart racing, and help you discover Bribie's wild side. You can choose a kayak, four-wheel drive, or a combination of these with G'Day Adventure Tours, and explore the National Park, the sand dunes, and the man-made attractions on the north part of the island. You could see dolphins, turtles, kangaroos, wallabies, goannas, and a host of other native wildlife on your adventure and get up close and personal with Bribie's unique history.