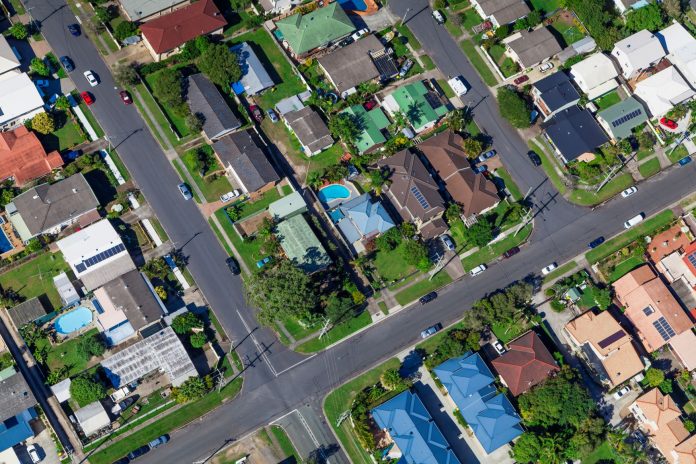 Looking for real estate in the 4053 postcode? You are not alone! This is a growth area, long considered a working class zone, that is set to explode with an influx of those looking to break into the market, renovate a classic old home or expand their investment portfolio. All you have to do now is figure out how to get in on the action!
Real Estate in 4053, what's on offer?
This is a PRIME area that is only going to further expand over time. Lots of new developments are popping up all over the place and, on any given Sunday drive, you are sure to see innumerable renovations taking place all over this area.
This area means you have access to Brookside Centre (and, with it, the small but delightful Brookside Shopping Centre), an incredible amount of parks with winding walkways designed for exercise and fitness, dog parks, shopping complexes like Stafford City, delicious places to dine out and more modern amenities than you can poke a stick at! You will also have access to some amazing Catholic and State high schools and primary schools. This is a fabulous catchment area and there is just so much here for families with kids of any age.
This is an area that is easily accessible by public transport and is in close proximity to the incredibly handy (if a little expensive) City Link tunnels that make commuting to work, school and home very easy and straightforward. Commuting from this vantage point into the city can sometimes be problematic due to a number of bottle necks (particularly through Mitchelton and Everton Park and Everton Hills as well as Enoggera) but if you are willing to wait, you will find that there is so much to love about this area that the good far outweighs the bad.
This area also boasts quick and easy access to grocery shopping needs (including a number of farmer fresh grocers and butchers). It is very easy to eat (and be) healthy on this side of town and you are absolutely spoilt for choice when it comes to opportunities to exercise in the great outdoors or any number of suburban gyms.
Buying into the 4053 postcode
If we take Stafford as our baseline, this is an area that is becoming increasingly affluent but at a sustainable rate. It certainly is possible to buy into this area, unlike some other 'blue chip' suburbs that are more unattainable, and you will be able to get a toehold in with a decent sized deposit under your belt.
The average purchase price for a home in this region is just a touch under $650,000 – meaning that it is fairly on par with a number of other pockets in the Brisbane region. When you factor in livability factors, this is certainly an area that is tipped for growth. The median rental price in this zone is $420 per week which is certainly affordable for a good percentage of the population.
Choosing the right real estate agent
Our friends at On The House have a handy tool that will help you track down your perfect fit when it comes to real estate agents. It is important to have the BEST team supporting you through this process, and they know how to find them. You can use the tool online here.
So go on. Take some time to drive around and soak up all the beauty and promise that is to be found in this little slice of heaven in Brisbane's Northern suburbs. There is so much for families, professional couples, renters, investors and retirees that the only unpleasant shock to the system will be the fact that you didn't think of moving here sooner.