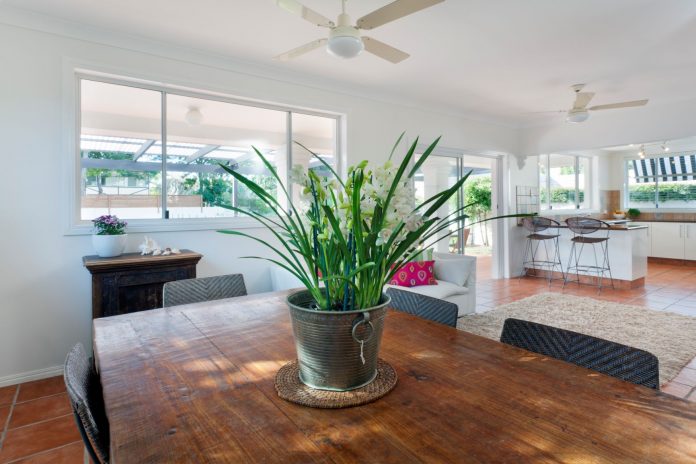 North of the river, there's a certain sense of old-world style and charm. Beautiful houses marked with pretty trees, twinkling lights and a slower, calmer state of mind. The homes in the postcode 4007 (Ascot, Hamilton, Doomben and Brisbane Airport) speak to these modern sensibilities. Blue-chip real estate, this is an area that is hard to get into but, if you're lucky enough to snag a foothold, you will never want to leave.
Real Estate in 4007
As previously mentioned, this is seriously blue chip real estate. Sprawling homes, unbelievable views and close access to some of Brisbane's top schools. This is true livability at its finest. The Gateway Motorway is easily accessible but you are far enough away to be able to forget it is even there. This little pocket of the world is populated by public transport options, access to shopping centres (Toombul is a smaller centre but still has everything you need), racing and fashion culture and every modern amenity you could possibly think of.
If you are looking to stay ahead of the pack in terms of trend, culture and style – this is the area for you. But how good are your chances of actually breaking through?
Purchasing real estate in 4007
This is an area where people put down roots that span generations. Gaining access is difficult but not impossible.
The median sale price for a home in this area is close to $1.3 million, whereas rentals come in at around $800 per week. This puts this area out of reach for many Australians but it is possible for those who have managed to build their lifestyles around the accumulation of wealth and status.
This is a high demand market, with most open homes attracting close to 600 visits per property (whereas the Queensland average is a couple of hundred less). The proximity to high quality education means that families are champing at the bit to stake their claim in this particular area. Ascot is, by far and away, one of the most prestigious suburbs in Brisbane and surrounds so there is a lot on the line for those looking to break into the market here.
Word to the wise – make close friends with your choice of real estate agents (you can search for the very best of the best right here) and keep them on side when it comes to finding that perfect property. Blue chip real estate purchases mean sizeable commissions for them so you are sure to find someone who will work hard for your bottom line.
Ascot and the 4007 – premium real estate
As previously mentioned, this area carries with it a very certain panache. Think private schools, long and lazy brunches, access to fashionable retailers and a very ingrained coffee culture. If races are your thing, the Doomben Race Course (right on Racecourse Road, if you will) offers the chance to get amongst things and be right at the beating heart of the Brisbane and Queensland racing industry.
Many homes in this area have been lovingly renovated but still maintain that old-world charm. Plantation shutters, manicured gardens, open plan living and all the modern conveniences that you can think of have been planned out and executed in meticulous fashion. This is a suburb that has retained its history but grown and adapted as the decades have rolled past. Unimaginable (for most of us) wealth of many locals has meant that there are endless opportunities to gaze upon architectural brilliance here.
Want to break into the market and help carve out your place in high society? Talk to our panel of experts to get the very best advice.