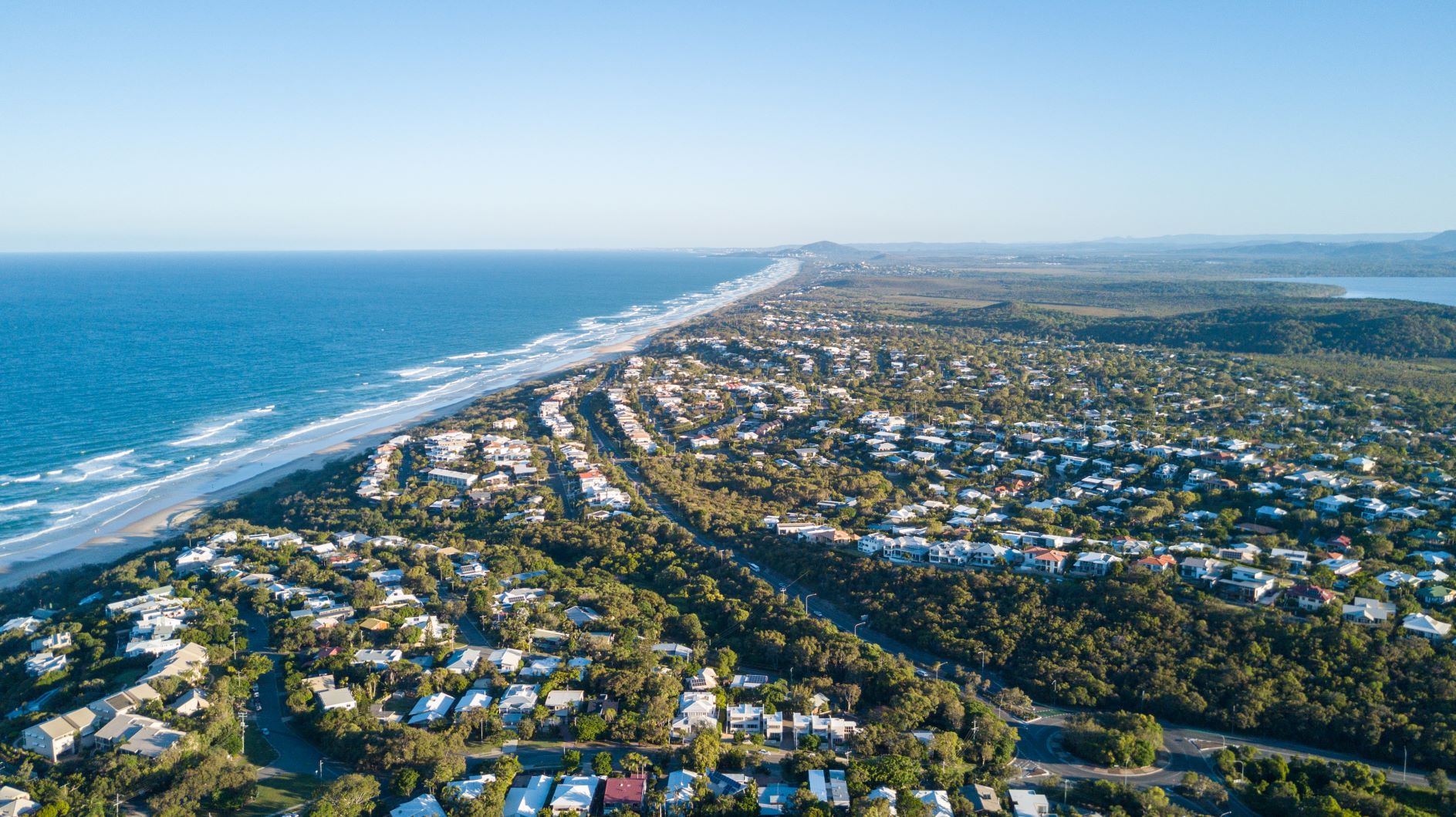 Real estate in Noosa Heads has certainly been riding a wave since 2013 (no pun intended) with its median house price increasing a massive 45 per cent. At the end of December 2018, Noosa experienced an house price growth of 11.7 per cent. There's no doubt that there's demand for the laid back beach lifestyle that Noosa Heads and its surrounding suburbs bring to both families and retirees, and still only being under two hours from Brisbane.
Real Estate in Noosa Heads
Hugely popular with retirees, Noosa Heads is loved for its social and trendy vibe. Everyone who lives here embraces fitness, community, sustainability, nature and food. There is so much to see and do in the area including surfing and swimming at the beach, shopping along Hastings Street and Noosa Junction, walking through the national park, koala spotting, fishing or eating at one of the many restaurants.
Noosa Heads is home to multiple beaches, each with unique features. Noosa Main Beach is a North facing beach that has gentle waves and is great for families, Noosa Groyne is excellent if you're learning to surf and Noosa Spit at the mouth of the Noosa River is an off-leash dog beach and great for fishing. For a beach that's not as busy as Main Beach, try Little Cove. Noosa National Park has amazing nature walks that residents like to frequent and along these walks, you'll find Tea Tree Bay, Alexandria Bay and Granite Bay which are all popular with surfers but are not for swimming.
People move and retire here because it's like being on holiday, it's a sea change destination. Homes here vary from waterfront mansions and townhouses to traditional brick homes and apartments. In March 2019, the median house price was $1.15 million.
Real Estate in Castaways Beach
Located 7 kilometres south of Noosa Heads is Castaways Beach, a high demand suburb popular with families. People buy here because of its natural beauty – a picture-perfect beach, national parks and wildlife. It's a small suburb which means you can get almost anywhere on foot and schools, shopping centres, restaurants and Noosa's trendy Hastings Street are only a short drive away. In March 2019, the median house price was $1.025 million.
Real Estate in Sunrise Beach
Sunrise Beach is one of the more family oriented suburbs in the Noosa Shire, a low-key location almost entirely surrounded by the Noosa National Park, which tends to be more affordable than its neighbours, Sunshine Beach and Noosa Heads. The affordable beachside living is what attracts people to Sunrise Beach as well as the much slower pace and fewer tourists yet still only a five-minute drive from Noosa. In March 2019, the median house price was $875,000.
Real Estate in Sunshine Beach
Located North of Sunrise Beach, Sunshine Beach has a stretch of pristine sandy beaches, perfect surf breaks, trees, birdlife and hilltop homes with amazing ocean views. Also popular with families and holidaymakers from Brisbane, Sunshine Beach has a village-like feel with its own small shops, restaurants and a surf club. Children can walk to school with primary and secondary schools in the area, and the faster paced Noosa is only a few minutes' drive away with larger shops and amenities.  In March 2019, the median house price was $1.45 million, higher than Noosa Heads and perhaps reflective of the laid back lifestyle.
It's easy to understand why Noosa Heads and its neighbouring suburbs are in high demand; with beautiful beaches, lush green surrounds and all the amenities you need just a short drive away, how could you not want to live there?