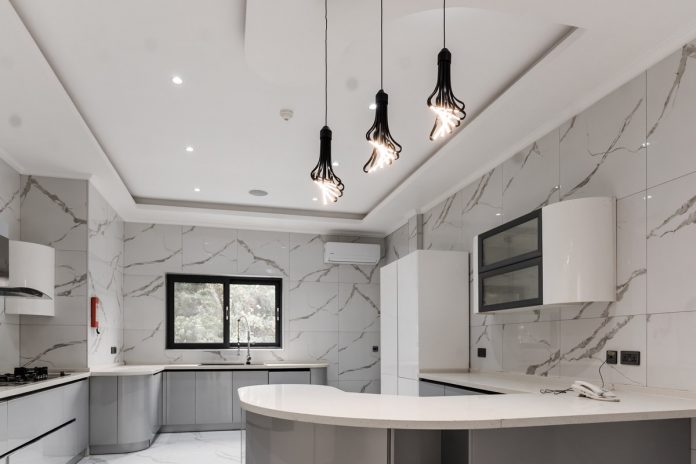 Nothing takes more effort than appearing effortless. And effortless style is the goal of all DIY interior decorating enthusiasts.  Creating your own ideal living space is all about what decorating style appeals to you.  While some of us love a boho and eclectic vibe, others drool over industrial style, and still others froth about contemporary or mid-century modern. Then there's those of us who love elegance and luxury, and who believe it's worth paying more for quality furniture that will last for years. If you're one of them, then classic interior design is right up your alley.  When it comes time to sell, classic will always present a better open home than eclectic.  DIY interior decorating for sale is whole different world to living.  Luckily, sometimes the planets align and your style is your buyer's style.  We asked our experts to give their top DIY interior decorating tips for living, or selling well.
Classic Style for Queensland Property
The beauty of classic style is that it works no matter what type of home you may have. Whether you have a gracious old Queenslander or live in a brand new build, with the right touches you can achieve this aesthetic.  However, while classic style looks effortless, it takes a lot of attention to detail to pull it off successfully.  For the DIY decorator, there's a next level skill involved in making it all feel effortless. Just one or two poorly chosen items or poorly finished rooms can completely ruin the look, so we asked our experts their DIY decorator tips.
It's All in the Detail
"I think of walls covered in beautiful paper and luxurious drapes with pleated details. These are accompanied by decorative crown molding, ornate lighting and richly patterned rugs. By incorporating all or some of these items, you create a timeless feel in your home." – Sarah, Sarah Rosenhaus Interiors.
Quality over Quantity
"Professional painting of the interior is essential to achieve a flawless finish to the walls and ceilings, ready for you to introduce quality furniture and accessories. While there may be more outlay initially to achieve a classic look, you will reap the rewards of this style for many years to come." – Will, Premium Painting and Plastering.
Blend Old and New
 "When it comes to styling there is no singular formula to follow as each space requires a different treatment. There should always be a touch of old and new and you should want to linger in a room and discover things that don't always jump out at first sight." – Oliver Marks Interiors
You won't notice a good paint job, you'll sense it
"The ideal paint job isn't something you notice, it's something you sense.  A well-painted room, with a flawless finish gives you a sense of quality when you enter.  DIY paint jobs rarely achieve this.  One over-coated roller.  One tiny flaw in a patch job.  The gloss/matte choice… all of these things seem like nothing until you can sense them in your new room.  If you're going to DIY a paint job, be meticulous.  Don't cut corners. And be ready for some frustration along the way." – Stephen Cochrane, Residential Painter
Pigeon Pairs
"To create a harmonious bedroom space, bedside tables should be on both sides of the bed. Drawers hide away clutter, and if you need things during the night, you won't have to stumble out of bed to retrieve them. Plants and other things from nature, and pictures of the natural environment may also help…" – Silk Interiors.
 Black and White
"A black and white bathroom is a classic combination that will never go out of favour.  White makes the room feel bright and fresh, while black adds contrast and depth." – Paul, Budget Shower Screens Brisbane.
Environmental impact matters
"Where you can, choose environmentally friendly options.  Great light comes from a great window, but if you don't have the luxury, choose lighting and heating options that don't cost the planet.  Feeling good when you walk into a room is not just about how it looks." John Salmon, Energy Efficiency Expert
Mix curved and rectangular furniture
Look for sofas and chairs with turned or carved legs, then add in rectangular pieces for contrast.  Use symmetry to reinforce the look, by using pairs of items such as cushions, lamps and vases.  You could even use two ottomans or coffee tables side by side.
While classic interiors look simple at first glance, there's actually a lot going on. Attention to detail is key, and if you follow our DIY interior decorating tips, you'll be well on your way to getting the perfect look in your own home.  Whether it's for living, or selling, classic never goes out of style.