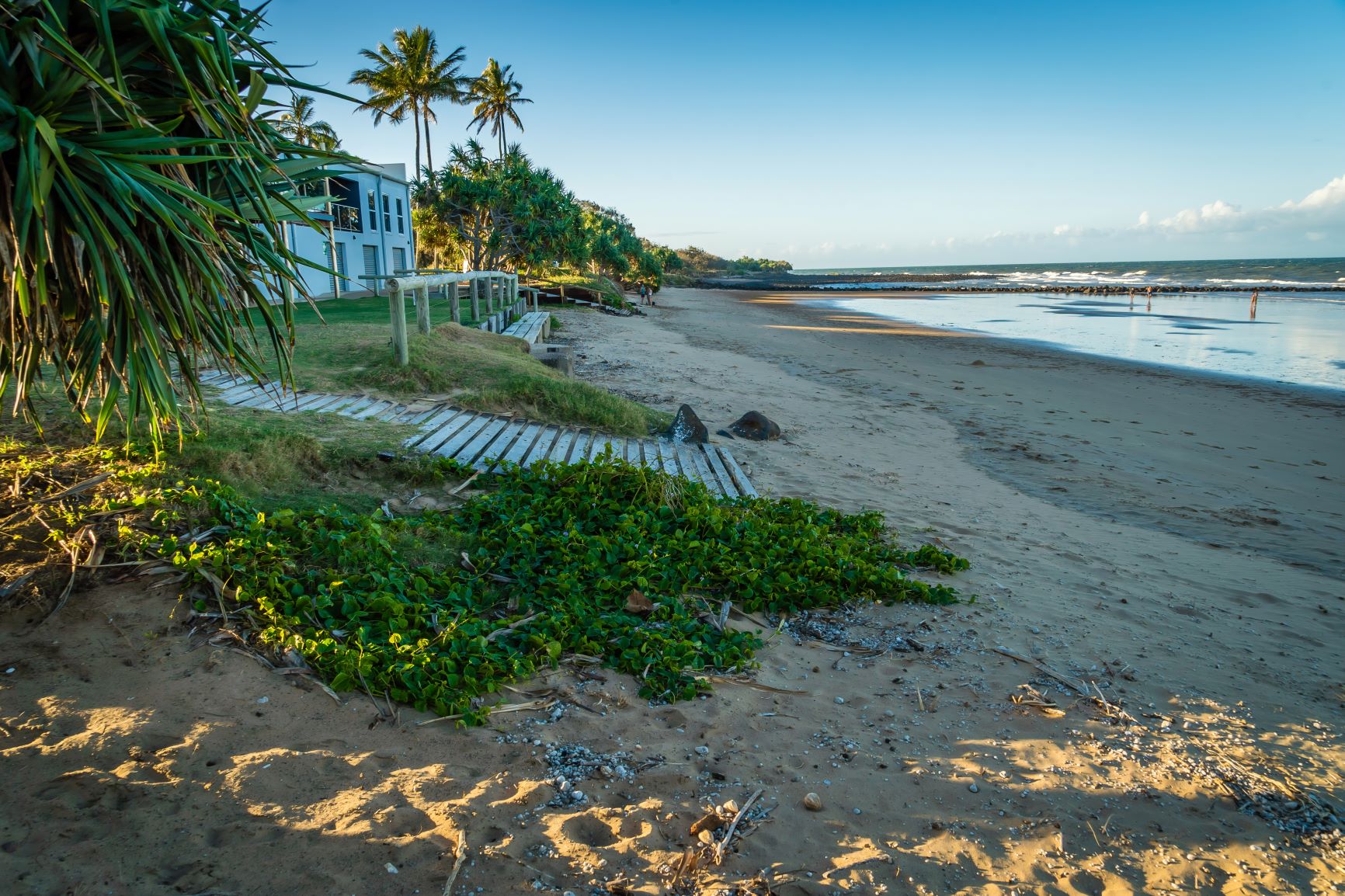 Updated for 2021
The Bundaberg property market presents a unique opportunity for investment, as well as potential drawbacks that those interested should be made aware of. This area thrives on industry but is slowly opening up to reveal a gently beating cultural heart. Here's what you need to know.
In light of the events of 2020 which threw EVERYONE for a spin, we thought it best to keep the original projections within this article as well as provide updated information for 2021 and beyond. As you read you'll see what WAS alongside what IS followed up by what WILL BE. All in the pursuit of knowledge! Read on.
What is there to know about the Bundaberg Property Market?
According to a 2018 report, Bundaberg's housing market reached its bottom in 2017 and is now experiencing an upswing. 2017-2018 saw an increase of 2.2 per cent which appears to be set to continue into 2020 and beyond. This can be attributed to buyers pursuing coastal lifestyles and being happy to pay the price for it.
In terms of renting, the same report revealed that Bundaberg rentals were the best performer in the whole of regional Queensland.
"… The Bundaberg region (is) one of the most stable in Queensland and (is) attractive for buyers and renters because of the great natural attractions and the friendliness of the people". Richardson and Wrench Bargara Beach principal and REIQ Bundaberg zone chairwoman, Le-Anne Allan.
In the first quarter of 2021, Bundaberg saw a healthy increase in capability. The median house price was $290,000 (units at $220,00). These figures are representative of a median growth of close to 14%. Sales in markets increased by up to 17% for homes and 77% for units. When looking at these figures, one thing is clear – Covid-19 did NOT slow down Bundaberg. If anything, we're seeing a boost in a market that's highly demanded.
Buying a property that has a rental history? You're going to want to make sure you really get things clean to get rid of potentially years worth of neglect or mistreatment. You'll want to investigate mould and look into the potential police history of the property. Were the previous tenants law-abiding or was something possibly amiss? Knowledge is power and it can help your industry cleaning team do they best job possible to make your ownership of the property a fresh new start.

Bundaberg has a strong rental market, making it prime for investors from all works of life. The entry price here is considerably lower than in Brisbane BUT we're seeing a very low vacancy rate – under 1%! This truly is the promised land when it comes to investing in properties with tenants in mind.
The low vacancy rates when it comes to tenants in investment properties speaks of the nature of the area. Bundaberg is built on industry and, with it, comes workers. Some of them are on shorter term contracts so may not necessarily be looking to put permanent roots down. Families come with these workers so we also see schools and infrastructure get a much needed boost. Renting in Bundaberg is a tight market to get into – meaning that you're almost guaranteed tenants if you purchase a property here to rent out. House rental yields currently sit at 5.3% (at time of print). The median rental price is $335/week and these properties, on average, are only sitting on the market for under 20 days! Impressive to say the least!
What is attracting buyers to the Bundaberg Property Market?
Bundaberg is a town that shows signs of positivity, despite somewhat of a lacklustre growth in recent years. Given the upswing previously mentioned, it's time to unpack just what it is about this region that is attracting new investors.
There is much in the way of natural beauty in this region. The Mon Repos Conservation Park the Botanic Gardens and the Deepwater Natural Park are just a few of the pristine and peaceful aspects of this region that attract both tourists and investors alike. A sea change that overlooks a tree change is an attractive prospect for those looking to escape the hustle of a bigger city or step up from a smaller town.
The Bundaberg property market presents properties for sale that are roughly half of what they would be in a capital city. The impact on quality of living would be huge. Bundaberg presents the third lowest median house price in the state whilst still maintaining a level of lifestyle that wouldn't see an investor compromise on quality of life. No commutes, business opportunities, access to the coast and the mountains – these are all incredibly attractive aspects for any would-be purchaser. The benefits here outweigh the negatives of not living in a big city – and that's a big deal.
Bundaberg is a city that thrives on commerce. It's a huge retail centre for surrounding satellite towns and hosts a number of major industry players. See below:
• Sugar industry (distilling and can harvester manufacturing)
• Project engineering management
• Growth of small crops
• Forestry
• Livestock and agriculture
• Fishing and marine pursuits
• Food and beverage, hospitality
• Construction
• Plastics
• Light aircraft manufacturing
• Metal casting
• A booming tourism industry – Bundaberg is the southern gateway to the Great Barrier Reef, home to the Bundaberg Rum distillery and the Australian Sugar Cane Railway. It also sits poised directly on the coast making it a summer-time paradise for lovers of all things aqua.
There is much here to make good with and there are attractive employment opportunities for those new to the city. This is a city of booming growth and a well-timed investment could see you ride that wave.
Who's already in Bundaberg?
The 2016 census indicated 92,897 residents with a median age of 45 years. There are many families here as well as an older population as well, meaning room for growth and upward mobility. There are some excellent schools and kindergartens within the area (or close enough to) that support family's growth and laying down of roots.
Bundaberg for growth and investment
A lot has changed since this article first went to print. 2020 and 2021 has meant that a LOT of property markets have fluctuated but, it seems anyway, Bundaberg has come out on top. There's never been a better time to make an investment in this particular little area of the world. It's a thriving community, a wonderful town and a fantastic opportunity to see some real bang for your buck.