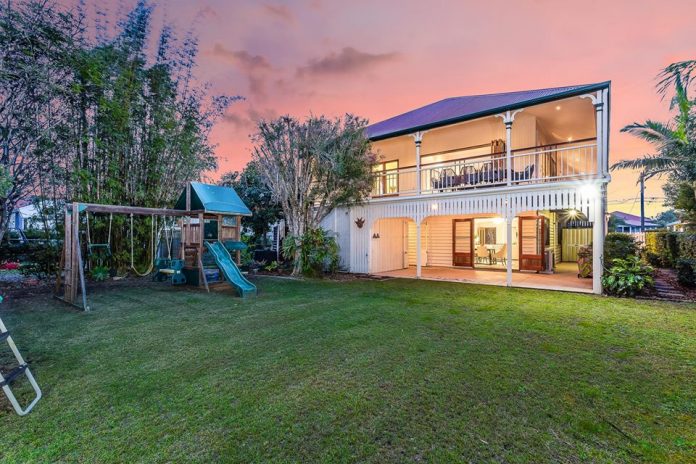 In the wake of the COVID-19 pandemic, the Brisbane property market is well and truly booming, with property values on the rise and set to climb even higher.
As Queensland's economy enjoys increasing employment opportunities and low interest rates, there's never been a better time to buy a house in Brisbane. The city is growing and welcoming plenty of newcomers from interstate, along with new lifestyle projects that will ready it to rival its bigger-city neighbours.
So what should you know about this Brisbane market boom?
Brisbane Property Prices
The latest data from CoreLogic shows that in April alone, Brisbane median property values increased by 1.7%, bringing the median value for properties in the Greater Brisbane area to $558,295, up over $30,000 since the start of the year. Over the last 12 months, both houses and units in Brisbane have seen median value increases of 9.6% and 3% respectively.
In the past year, median house prices in 6 inner-city Brisbane suburbs have risen to 7 figures, climbing by over $250,000. Huge increases! High levels of buyer interest and activity in the Brisbane market have brought auction clearance rates up to 70%, and increasingly, investors are entering the scene, eager to make the most of the thriving property marketplace. That's not to mention new Brisbane arrivals; Brisbane's population is climbing at a rate of about 23,000 new residents per year.
Brisbane has a few factors to thank for its property market upswing. Record-low interest rates are providing more Australians with opportunities take out home loans, and businesses are open, providing employment opportunities and signs of a steady economy. With international travel off the cards, the local market's focus is at home.
Brisbane Property Market Forecasts
Westpac predicts that Brisbane property prices could experience growth of up 20% over the next 2 years. According to a recent report by ANZ Bank, growth rates could be higher still, rising by 16% in 2021 alone, then by a further 8% in 2022. The BIS Oxford Economics property forecast says that Brisbane's house price gains will exceed growth rates of other Australian cities.
Inner-city Brisbane suburbs are expected to see the strongest upswings as buyers look for city-centre lifestyles that offer balance between work and home in a post-COVID world. Already, these are the areas where increases to median prices over $1 million and higher have been noted, and these jumps are set to continue.
Reasons to Buy Now
With the property market enjoying such a strong growth period, there are plenty of reasons to buy in Brisbane now.
Over the next few years, Brisbane is set to offer plenty of opportunities for new investors. Compared to Sydney and Melbourne, properties remain affordable, even those close to the CBD, and Brisbane is committing to several major growth projects, including the development of the Queens Wharf Precinct, which is set to provide over 11,000 jobs.
Buyers who wait too long to enter the Brisbane property market may find that they are blocked by high levels of demand, but those who take advantage of the evident boom early on are likely to reap the rewards of price rises to come as the city's economy, lifestyle, and housing market evolve.
As the Brisbane property market booms, Australia's major banks are hopping on board, offering fixed mortgage rates of less than 2 percent, enabling more buyers to take advantage of the strong market. This is making it easier than ever for first-home buyers to test the property market waters and enjoy the benefits of a brick-and-mortar investment.
Right now, buying property in Brisbane is a great opportunity for would-be homeowners. Get in early to benefit from continuing upward trends!